How do I view Applicants that applied for my GoGet Recruit Job?
It's really easy! Just follow the three steps below to view all your applicants. You can even view their contact details and schedule interviews right away!
Step 1: Click on My Jobs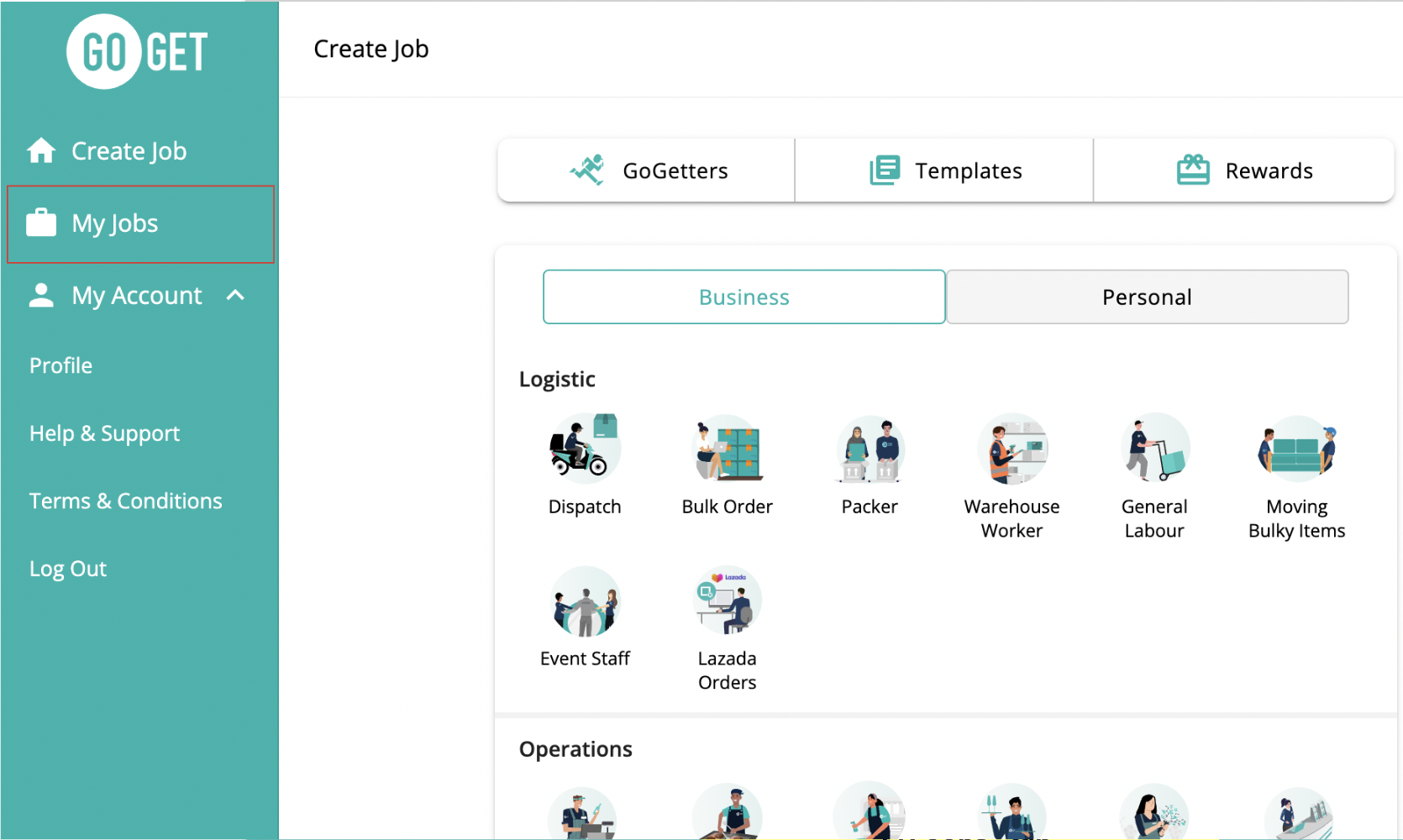 Step 2 : Click on Recruit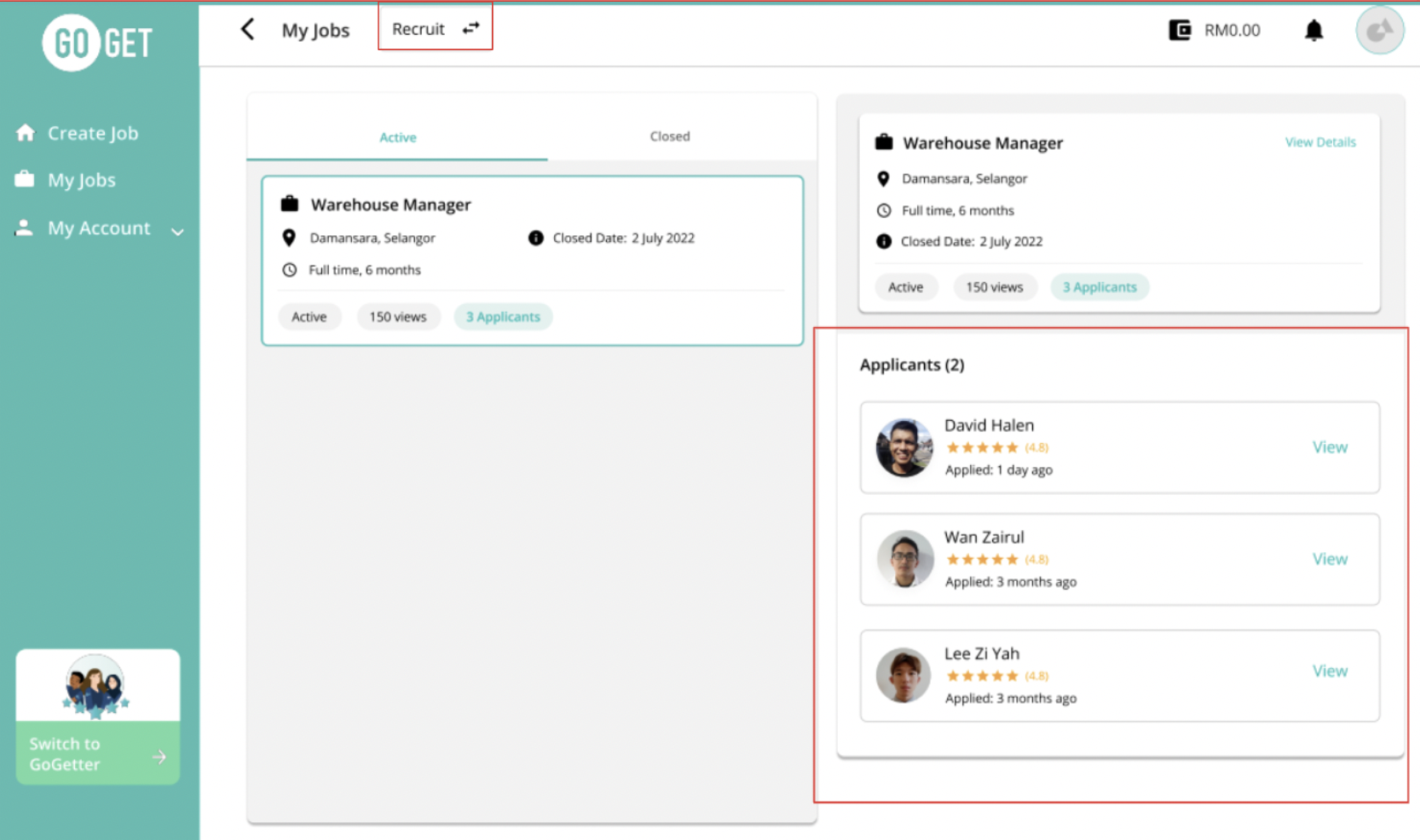 Step 3: View your applicants' profile by clicking on the applicant's name.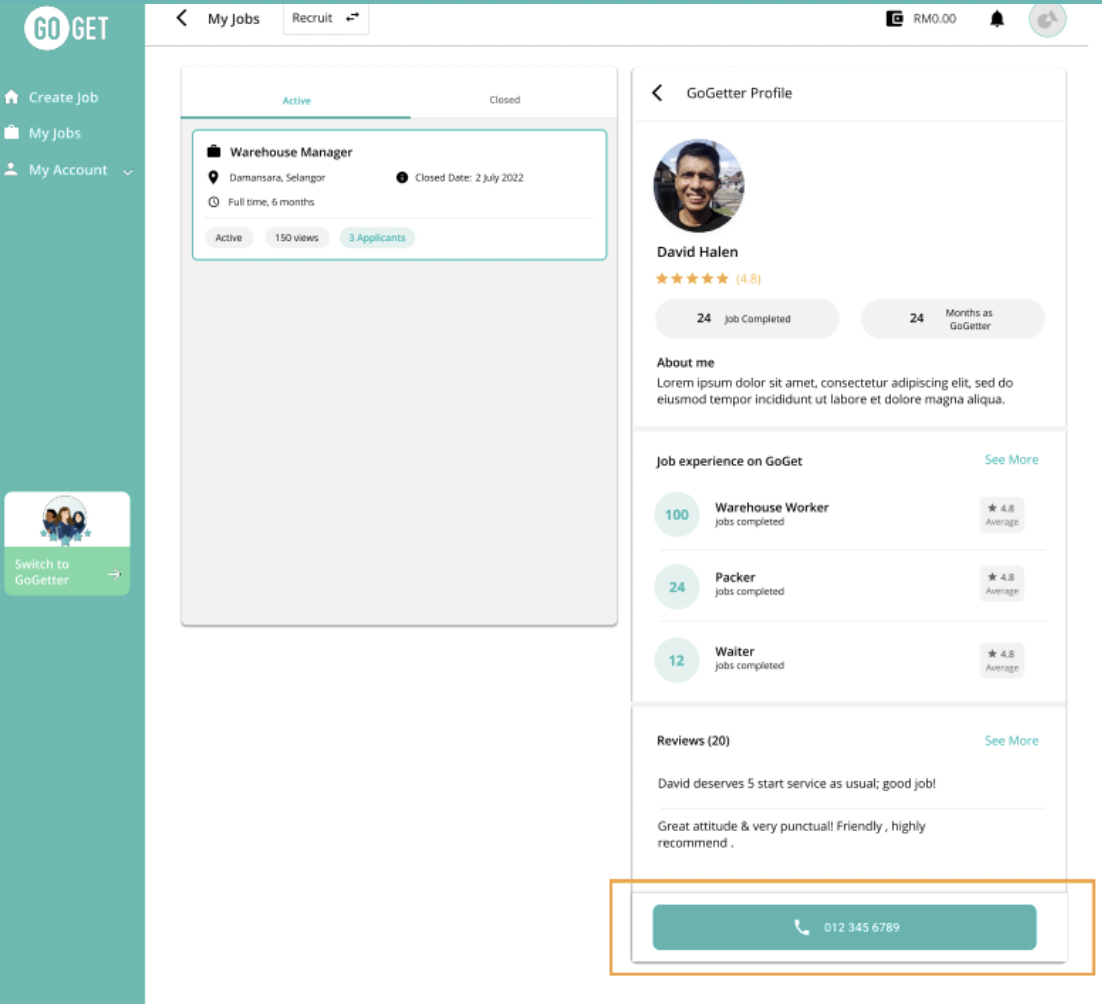 Tips to ensure you get the right applicant profiles:
Get your GoGet profile verified: You'll be asked for basic information about you and your company to help applicants apply with confidence.

A job description:

A detailed job description on the responsibilities and day-to-day tasks will increase your chances of attracting more applicants.
Worker profile requirement:

List down your ideal applicants' experience, certificates and language fluency as detailed as possible to get the right hire.
Community Principles on posting GoGet Recruit jobs:
One job post per job vacancy: This will ensure quality job posting and potential applicants will know exactly what job scope they are applying for.
Please note: Our Community Managers will take down posts if the content does not follow community principles and/or has any sort of misinformation provided. Abuse or misuse of the platform will be deemed unacceptable and action will be taken against the job poster. Upon any dispute between GoGet and users, after investigation, GoGet has the final decision on whether the user has misused the platform.
You can read our FAQ about GoGet Recruit here