If you are looking for someone to carry out a task for you, just follow the simple steps below :
1. Download our app, and sign up or log in to app.goget.my
2. Select the service you need and fill in the details.
For business use:
With GoGet Recruit, you can now hire to fill vacancies for longer term over a month or longer!
Hire for a variety of non-executive roles on GoGet Recruit ranging from the departments of Logistics, Sales/Marketing, Admin and Operations.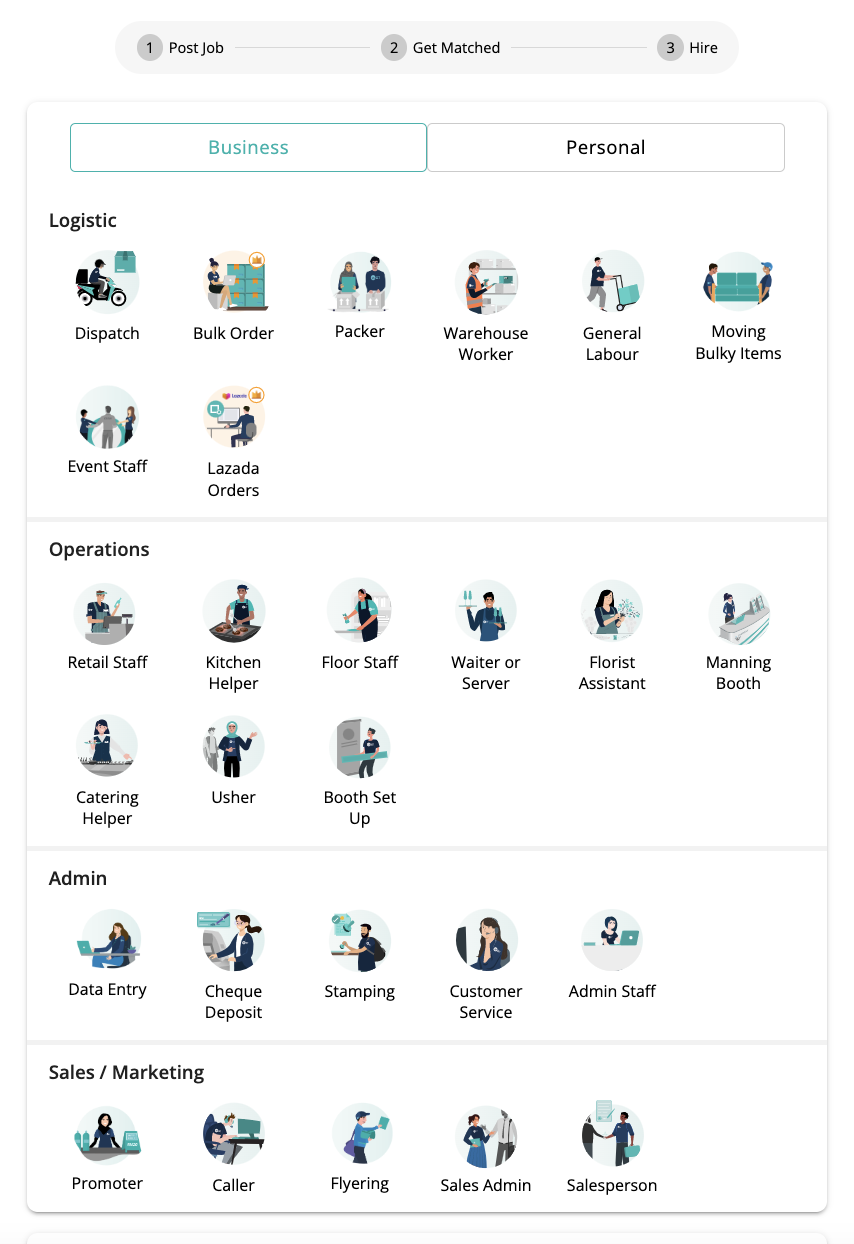 For personal use:
3. Submit your job request and wait for a suitable GoGetter to claim your job.