Once a job is completed, you will get a receipt/tax invoice sent to your email automatically.
You can also retrieve the receipt/tax invoice through your web browser (app.goget.my) . Kindly follow the steps below:
1. Please click on "My Job" and select "Completed"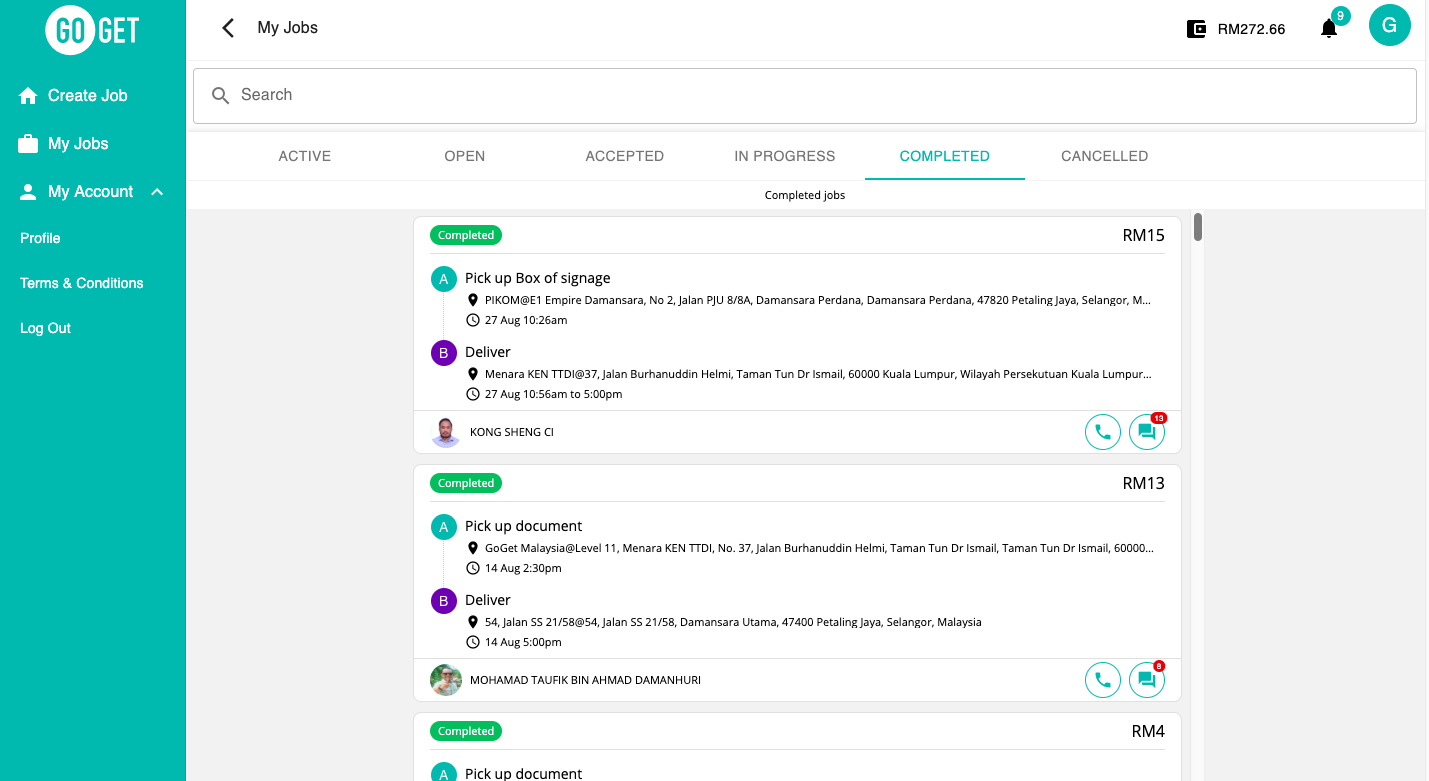 2. Scroll to the bottom and click on "Receipt".