How do I purchase GoGet credits?
You can purchase credits by clicking on the wallet icon on the navigation pane: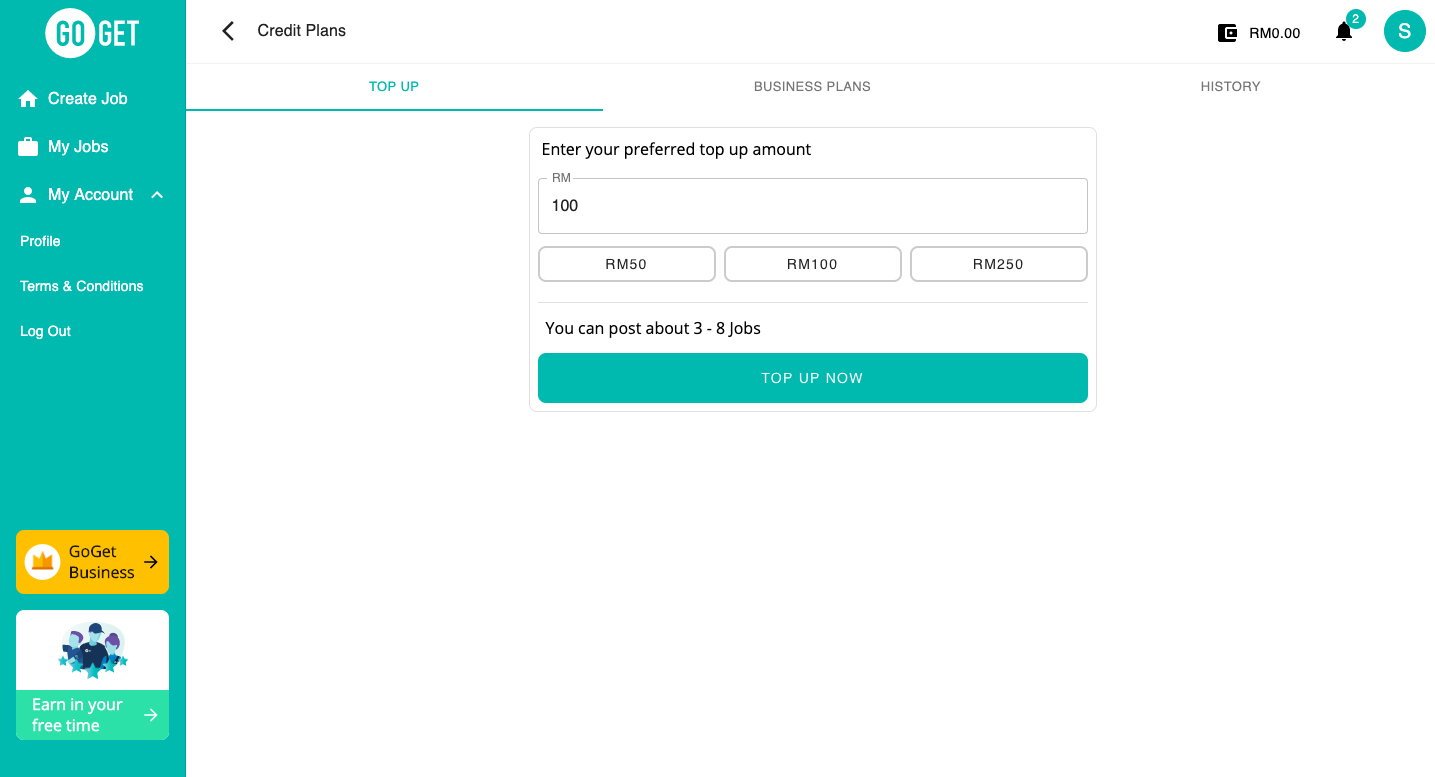 Click on "Top up now" and make the purchase.
You are all set! You can then start posting and using your credits to pay.
Here's some quick information about using GoGet credits:
1. All of your GoGet credits will remain valid as long as you regularly top up any amount or post a job that gets done. The validity period of your credits automatically gets extended for 12 months, whenever you do either of the following before it expires:
Top up any amount of GoGet Credit

Post a job and ensure it's claimed and completed
In other words, GoGet Credits will be valid for 12 months from the date of your last credit purchase of any amount, or the posting date of the last completed job, whichever is later.
2. If you post a job but it's not matched, you may cancel or let the job expire. The credits will be refunded back into your account and you can use the credits for your next job.