If you would like to download all historical jobs posted on GoGet account, you may go to your GoGet Account 'My Jobs dashboard and follow the steps below:
Step 1: Log into your GoGet Account. Select and click on 'My Jobs'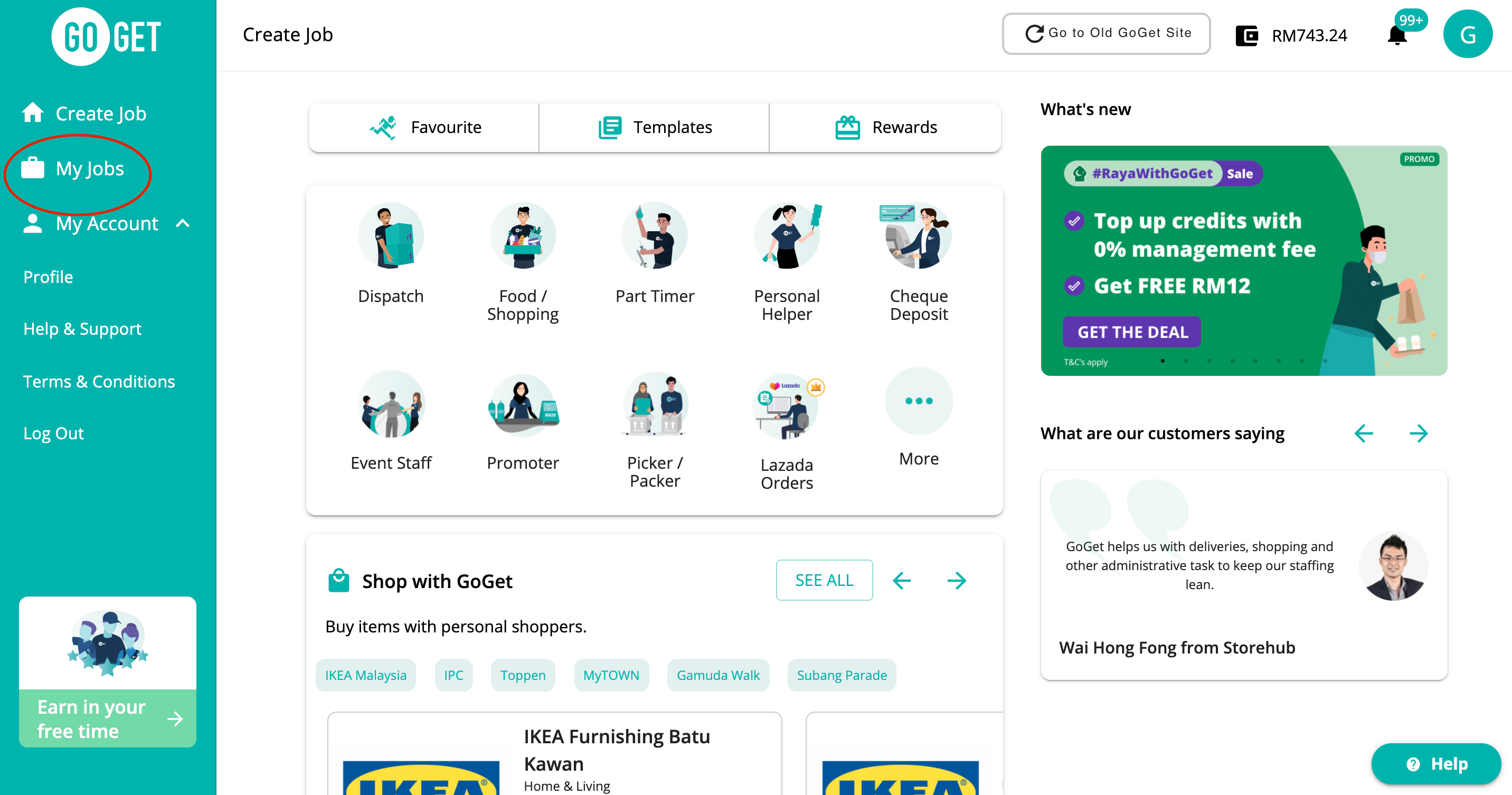 Step 2: Click on the download button.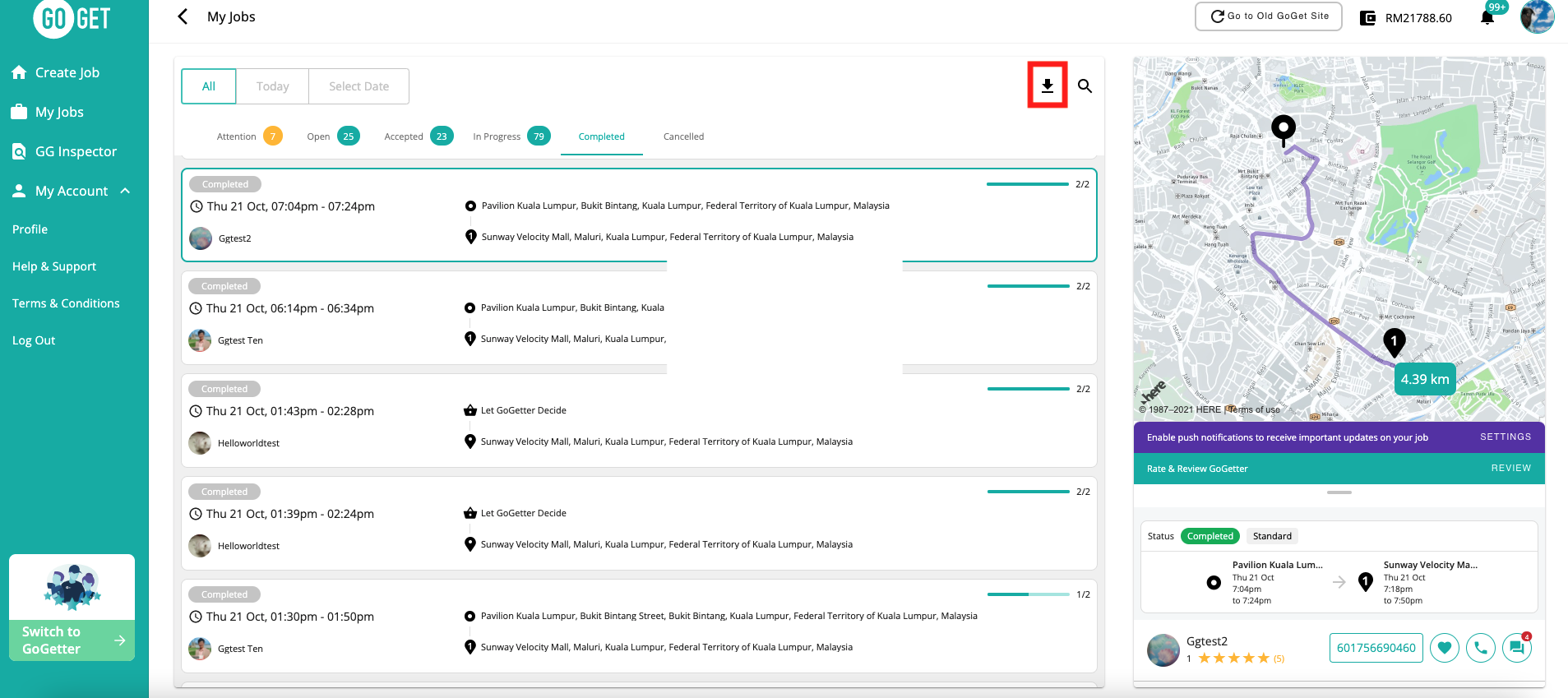 Select to download 'Active dispatch jobs' or 'All jobs'.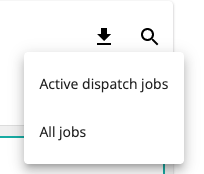 Step 4: Select download on the pop up and extract the file from the email inbox that is linked to your GoGet Account.