You may now upload photos of the items being delivered along with your job post! This would allow the GoGetter to see the size of the item beforehand to help them plan ahead.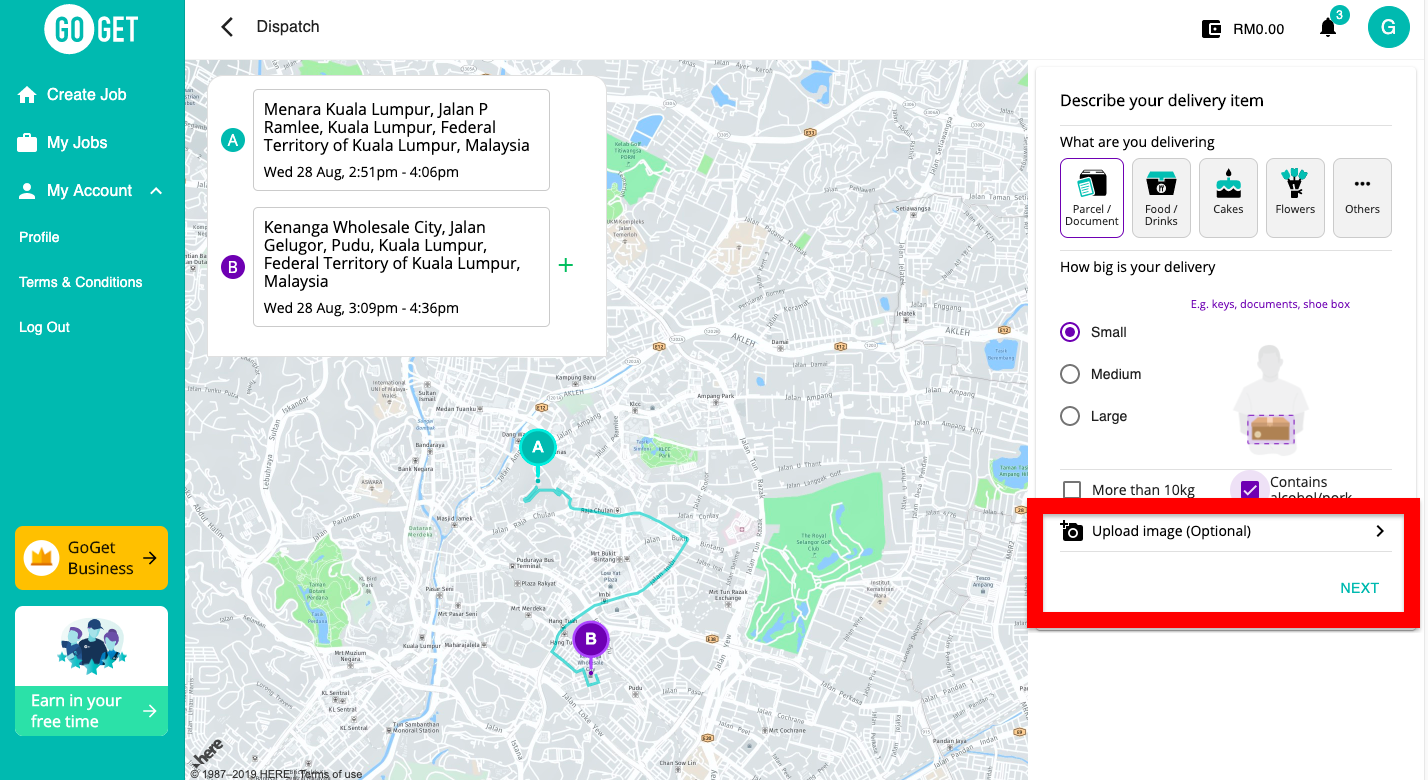 How do i use it?
Simply select 1 of the 4 slots to upload a photo.
How many photos can I upload?
You can upload a maximum of 4 photos.
Can I use photos from my catalog or website?
Yes, we encourage merchants to use photos from their own catalog or website if the actual photo of the item is not available.
Happy Posting!
*Terms & Conditions
Pictures taken from your catalog or website must be below 1MB
You can post a job without uploading a photo