There is a function to send an email to your customers when the delivery is completed.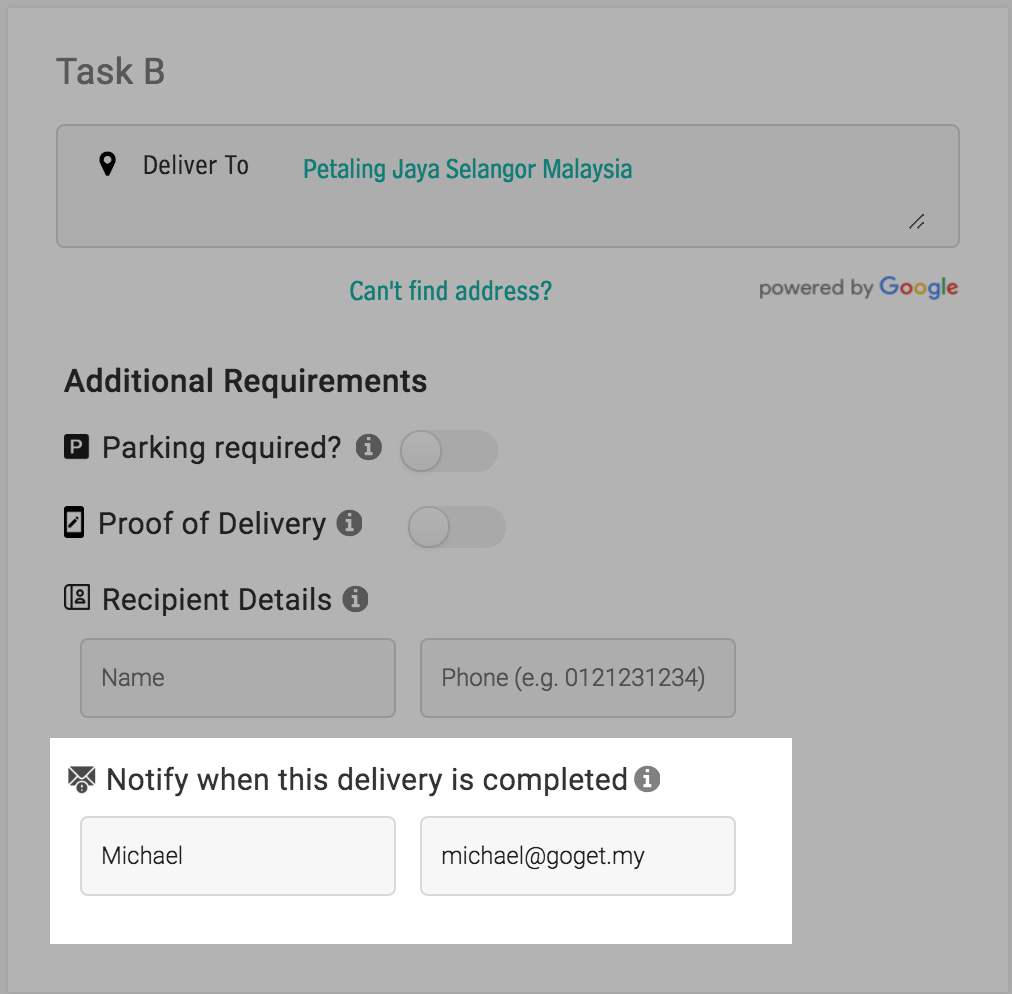 Below is the sample email.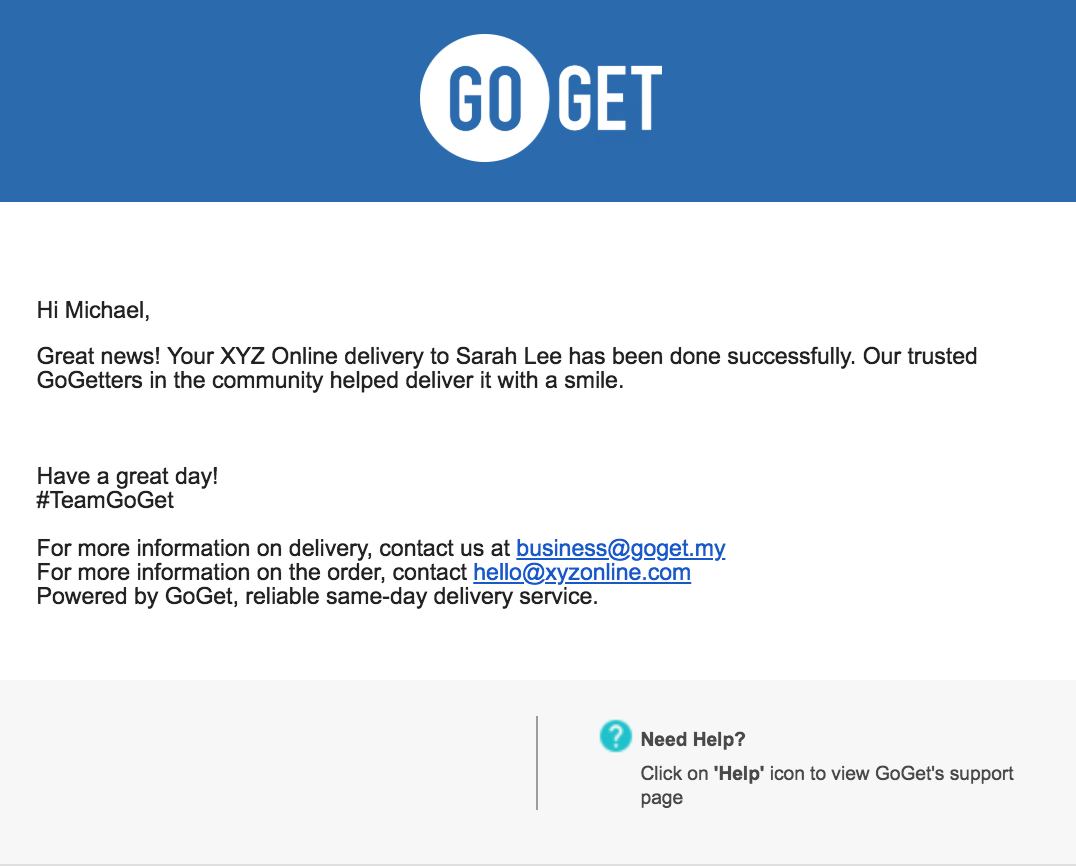 How to edit the contact email?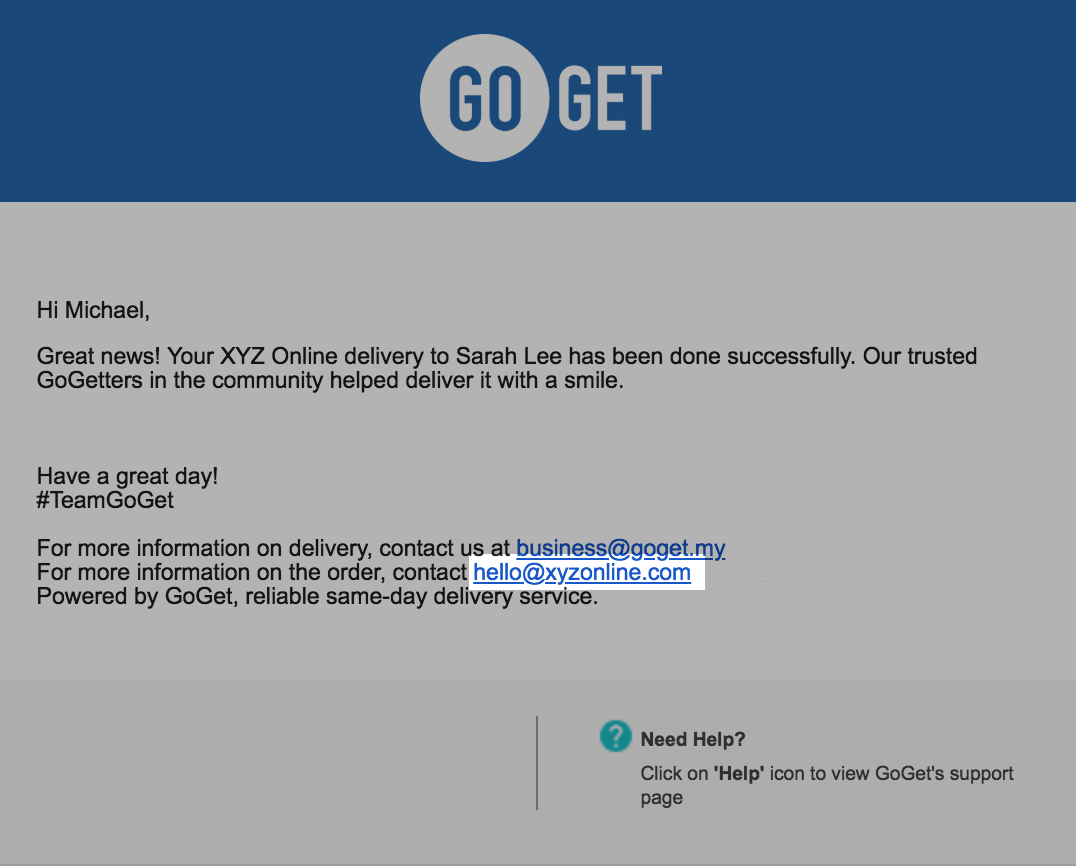 1. Go to 'My Account' > 'Profile' > click on the pencil icon to edit details > Support Contact
2. Update the email under 'Support Contact'.