Once your job has been claimed, you can:
1. Click on "My jobs" and find the job you are looking for
2. Scroll down the job until you see the GoGetter profile and click on the button on the bottom right corner. Click on it and you can message or call your GoGetter.
3. You can then click on it and see how to message and call.
Web view: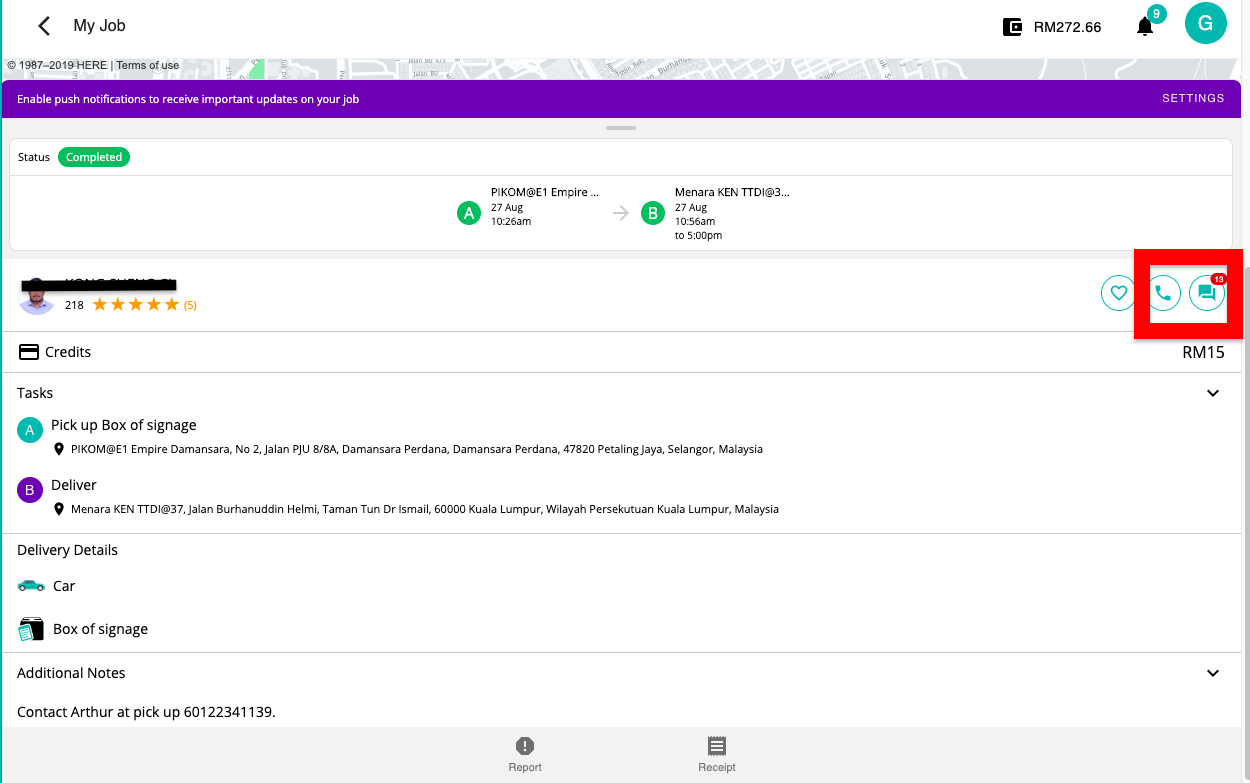 Mobile App View