Once your bulk order is posted, orders will be grouped into Group IDs. Group IDs will consist of several drop offs, assigned by GoGet. When GoGetters arrive, ask them for their Group IDs .
For you to plan the distribution of orders, you have full access to get all Group IDs and the order details within them.
For Lazada sellers, your Lazada Order ID will be reflected in the 'Reference' section. Here are the steps:
1) From your GoGet account, click on 'Bulk Order'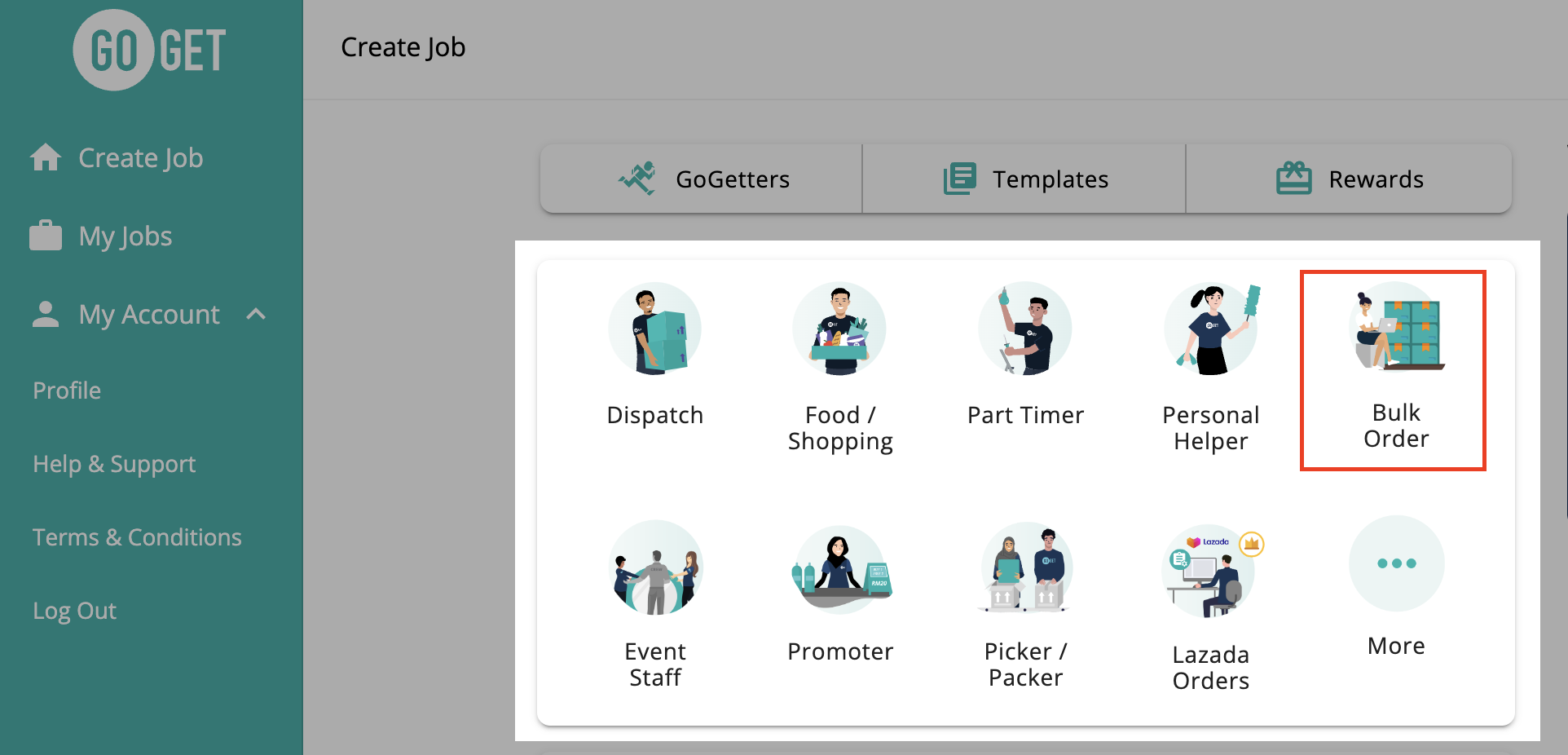 2) Bulk Order > Manage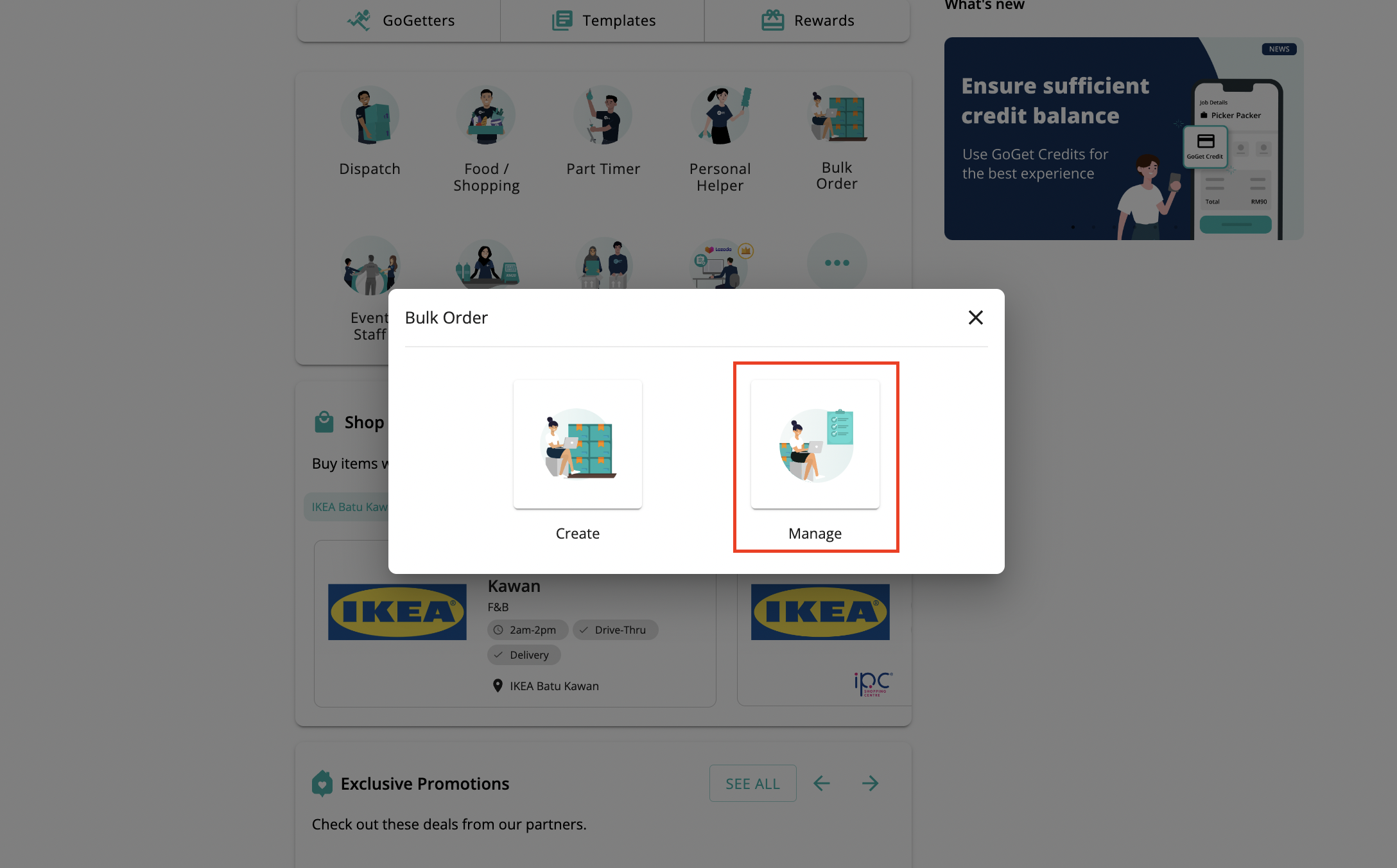 3) Select the 'Posted' tab and select the Bulk Order you wish to see. All Group ID's linked to the job will be shown on the right.
4) When you click on a Group ID, it will expand and show all the delivery drop offs for that Group ID.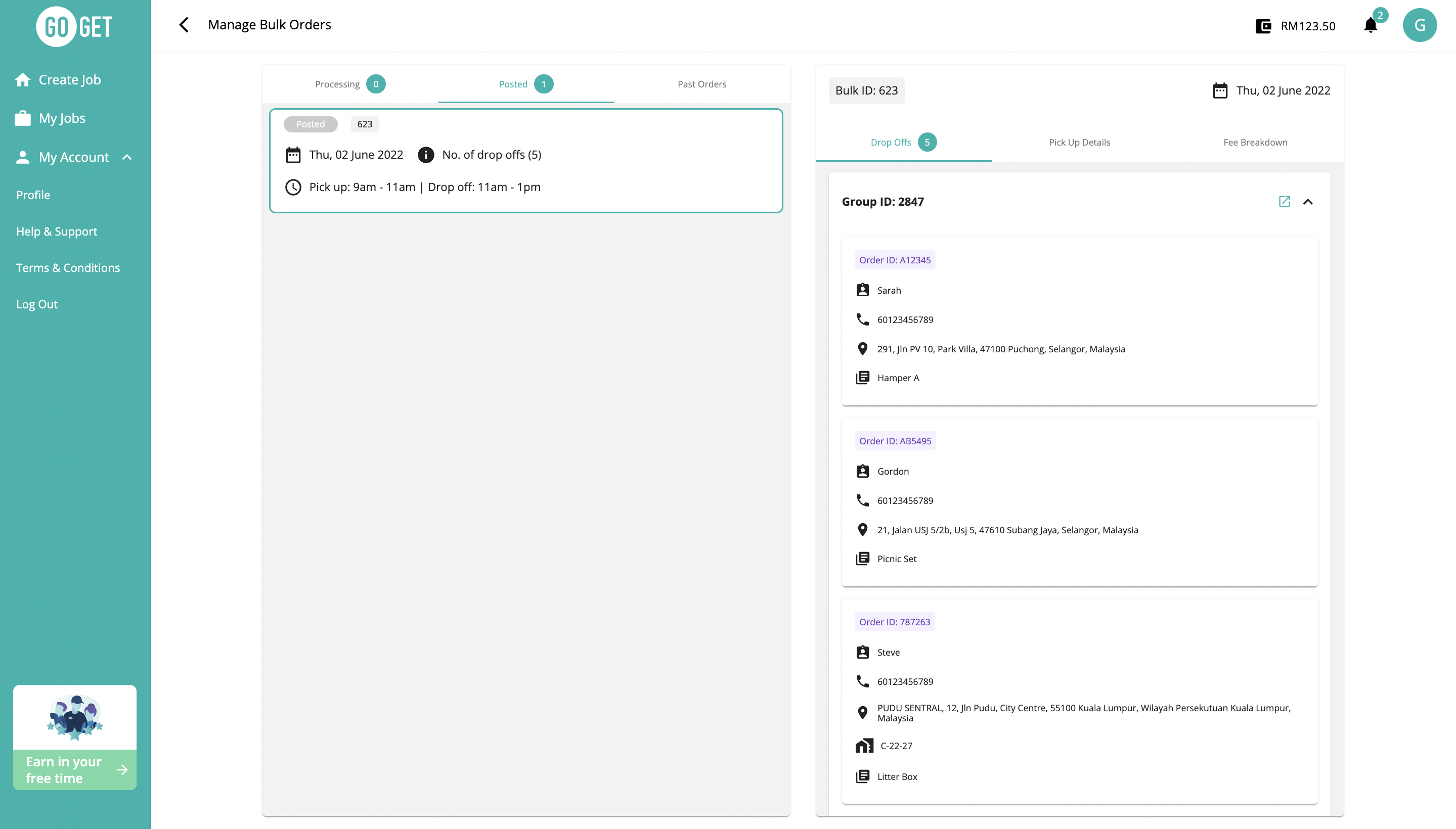 5) When GoGetters arrive, ask them to quote the Group ID they are picking up. This can be seen in their app.
GoGet Pro Tip : Arrange your items based on the group ID to make pickup faster and easier