Always too busy? Do you feel 24 hours in a day is not enough to get things done?
Tell us what you need to get done, and you will be matched with a verified GoGetter in the community to help you get get things done!
What are the benefits of using GoGet?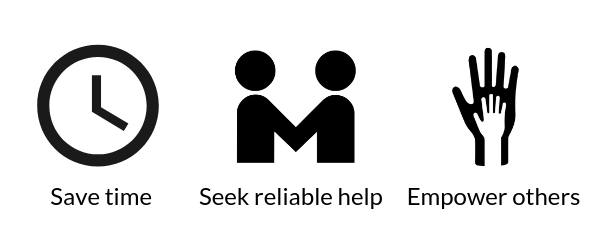 Here's a step-by-step tutorial on how to get started!
Step 1: Select the service you need
For your business needs
Stay flexible with your hiring, the GoGet way. Hire for a variety of non-executive roles on GoGet Recruit ranging from the departments of Logistics, Sales/Marketing, Admin and Operations.
Hire hourly now, or fill longer term positions with GoGet Recruit job listing. Learn more about GoGet Recruit here.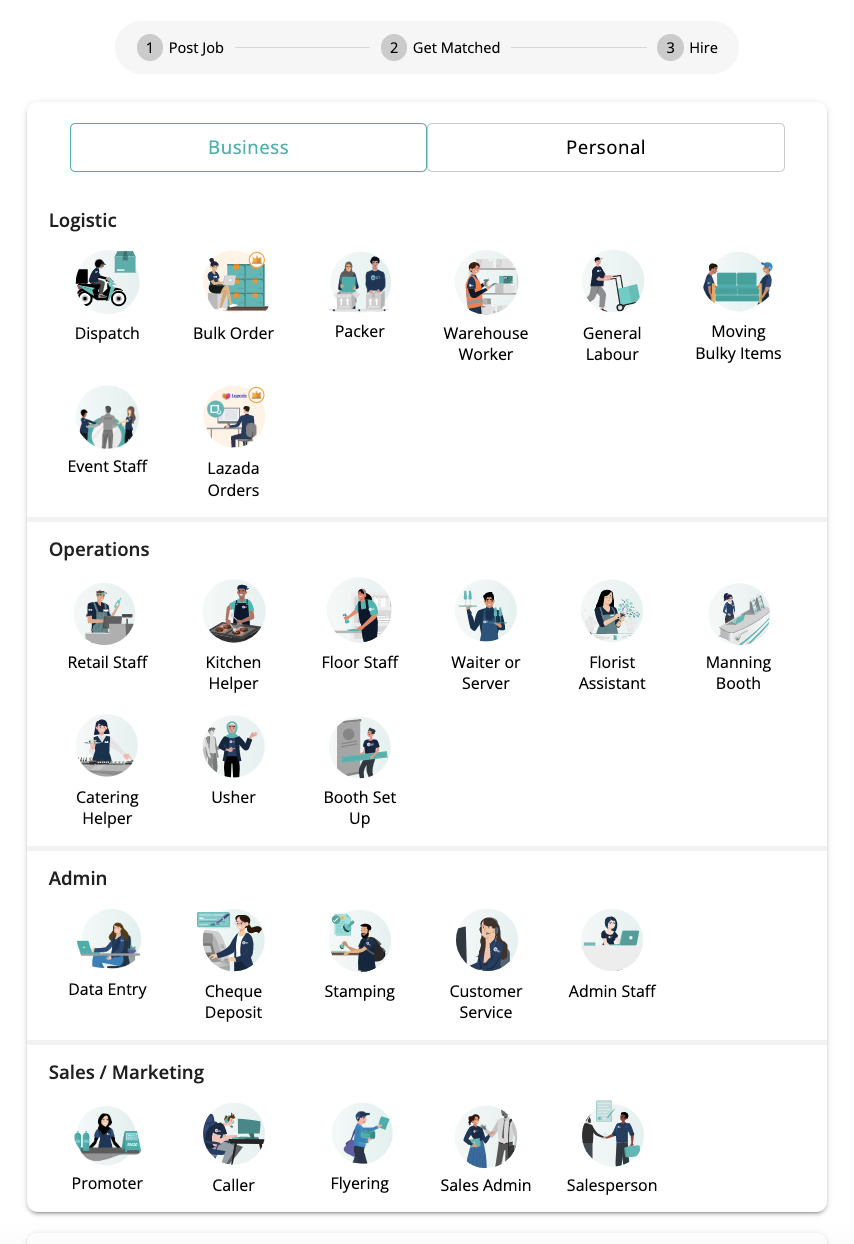 If you are using GoGet for your personal needs, select 'Personal'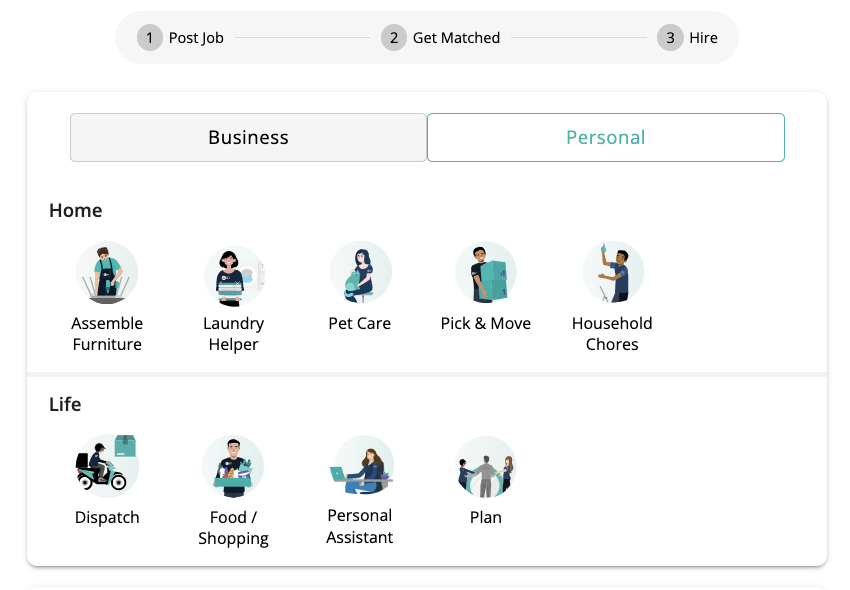 Step 2: Fill in the details as required
i) Ensure the location addresses and timings are accurate.
ii) Include clear job descriptions such as what to do, type of work, who to call when the GoGetter arrives, item details, size, weight etc.
Step 3: Post up the job and wait for a GoGetter to claim your job
Tips on how to get your job matched faster
1. Follow the tip algorithm or increase the tip. (Note: Offering a fair payment for the GoGetter's time and effort ensures your job gets matched faster!)
2. Insert clear job descriptions for the job.
3. Select the correct job category based on your job requirements.
4. GoGetters are required to keep a clear view to the rear by not packing the item above the line of the window of their car while doing GoGet job. Motorcyclist are required to ensure their bike can maintain a balance while they are delivering your item. Here's some quick guideline on our GoGetter's vehicle capacity for dispatch jobs:
Car: Max 150cm x 50cm x 50cm, total 100kg weight
Bike: Max 33cm x 32cm x 33cm, total 10kg weight
*We would suggest if the delivery load is more than 50kg, please kindly provide assistance to GoGetter for loading and unloading of items.
*Capacity for SUV/MPV varies, however, the total max weight of the load is capped at 100kg. If the total weight exceeds 100kg, a penalty of RM10 will be imposed.


Step 4: Make payment to the GoGetter
You can make payment via:
i) GoGet credits - Highly encouraged to ensure safe and secure jobs
ii) Cash upon delivery (Note: Do not bank into the GoGetter's bank account before the job is completed)
Step 5: Rate and review your GoGetter
Feedback and ratings are how GoGetters improve! Please rate and provide a short review for the job based on your experience.