I'm looking for GoGetters who are fluent in English for my job. How do I ensure they are well versed?
All jobs are by default set on "auto approve" as to get you a GoGetter as fast as possible.
However if you want to filter your GoGetter before they start your job, you can tick the box for "I would like to approve or reject the GoGetter profile before he/she starts the job" as shown in the image below and you can choose to interview your GoGetter's before you approve them!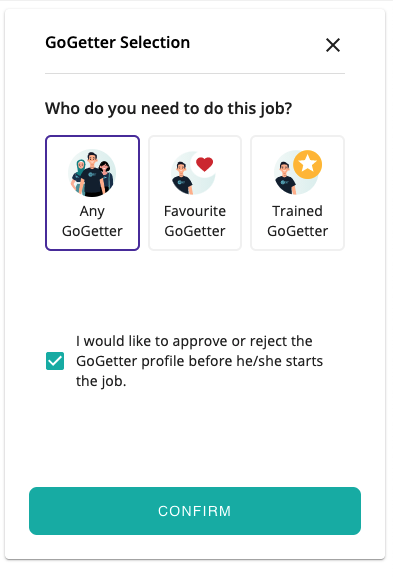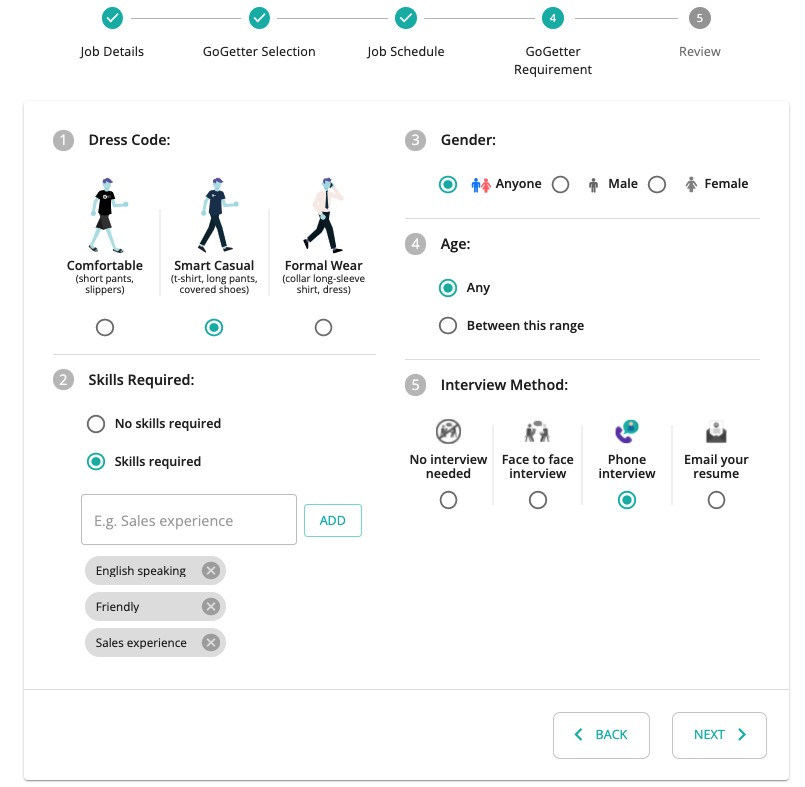 Alternatively, if you already have a list of 'Favourite GoGetters' you can now send to job to ALL or a single Favourite GoGetter who you have previously worked with and are aware of their language proficiency.
Select ALL your Favourite GoGetters OR a Single Favourite GoGetter
What does it mean when a GoGetter has a "This GoGetter is proficient in English" text on their profile?
Starting August 2019, we are sending out an English Proficiency Quiz to our GoGetters. They voluntarily take the quiz and get an English Proficiency Badge on their profile when they pass it.
The GoGetters are tested for grammar, reading and comprehension. They are required to attain a passing mark of 75% to get the badge.
I have selected a GoGetter with an English badge but their standards were not up to my expectations.
We acknowledge that procedures are never perfect and each GoGetter's ability is different. In any case, if you feel that a GoGetter's English level is not up to standard, please report the job to us so we may investigate and take further action.