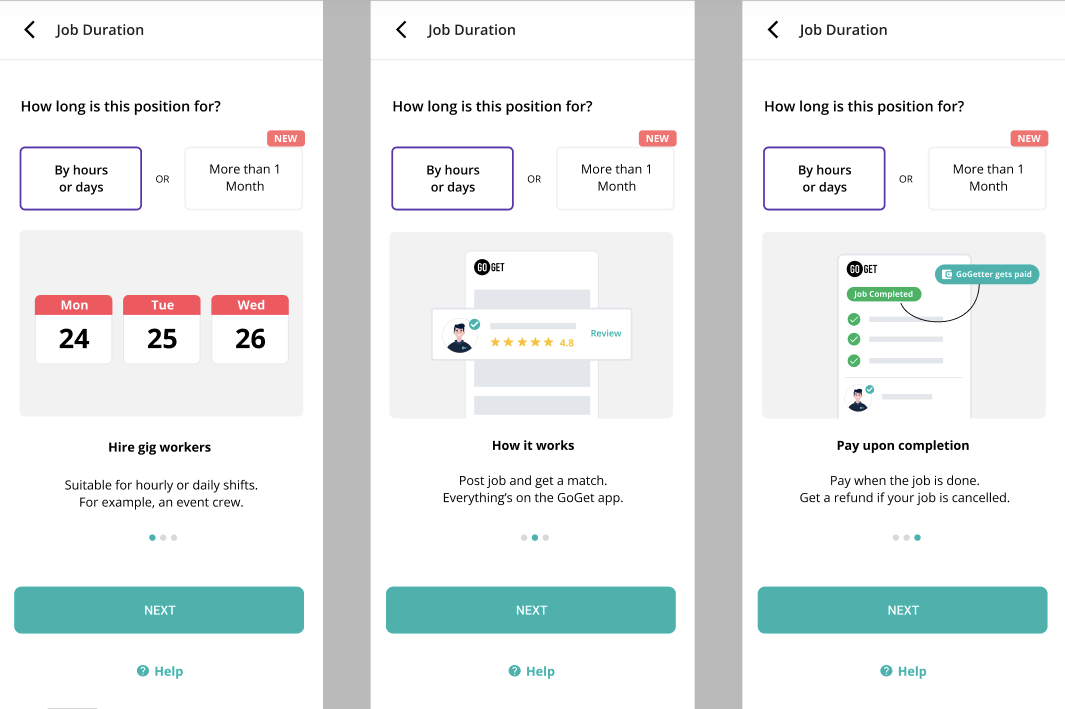 Get reliable hourly part-timer help and set GoGetter requirements with a click of the button!
HOW DOES IT WORK?
STEP 1 : Go to your current GoGet mobile app, or visit the GoGet website at: https://app.goget.my/, sign in and start using. Your existing GoGet account details remain the same.
*GoGet Business is available on both Android and IOS mobile applications.
*You can use any web browser but we recommend Google Chrome


STEP 2 : Click on "Business" OR "Personal" and post up a job!
WHY SHOULD I USE THE NEW GOGET APP?
✅New & Improved user interface
✅Fast & easy to use
✅Set GoGetter Requirements easily for part-timer services
✅Post Premium Delivery jobs
✅Save costs with this exclusive promo code (exclusive for selected users only)
✅Now you can post job for a month by using our new feature, GoGet Recruit
For more information about the new GoGet App, click here!