You can now find all your Favourite GoGetters in one place!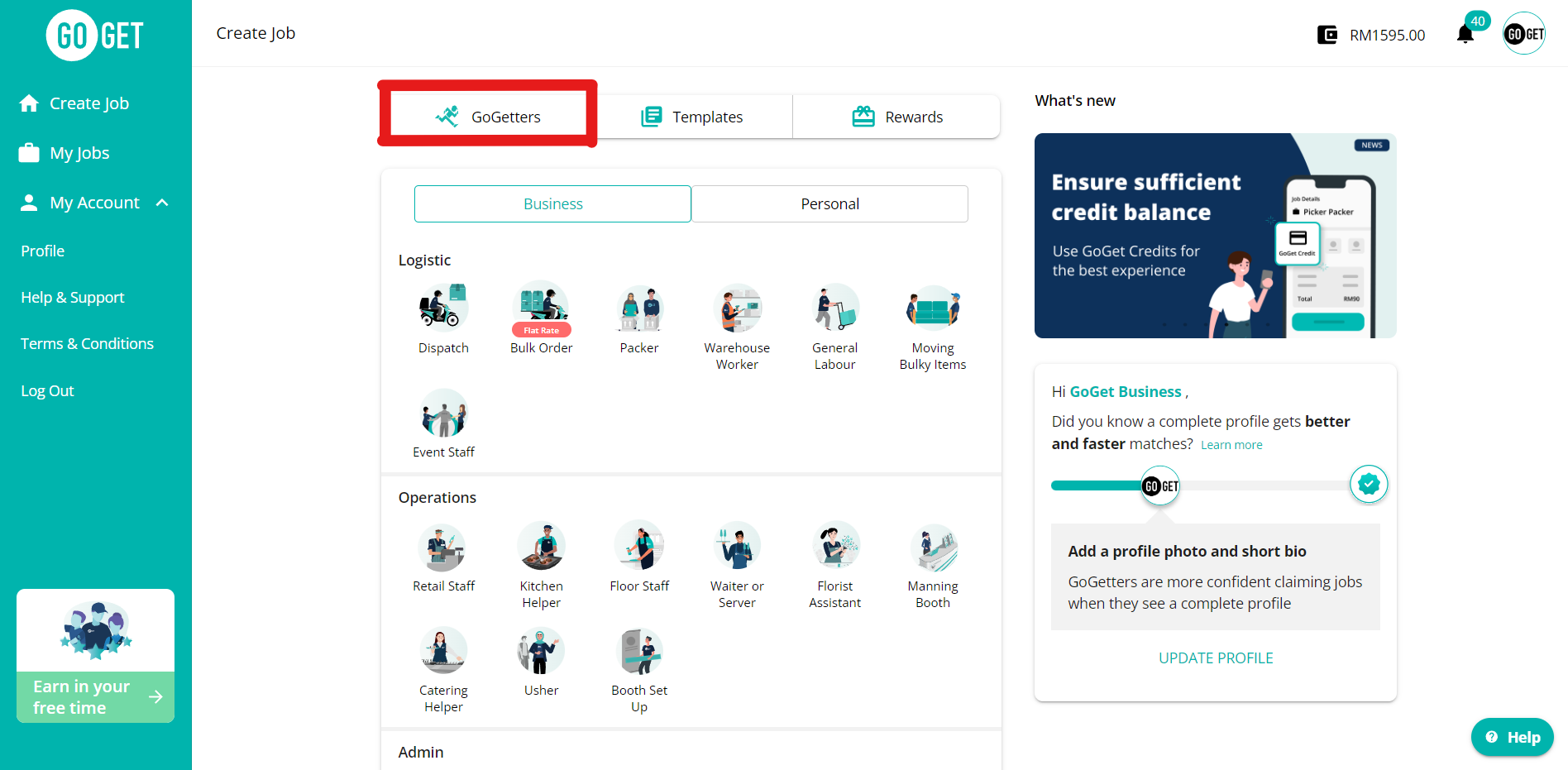 Search, add or remove any Favourite GoGetters in this view.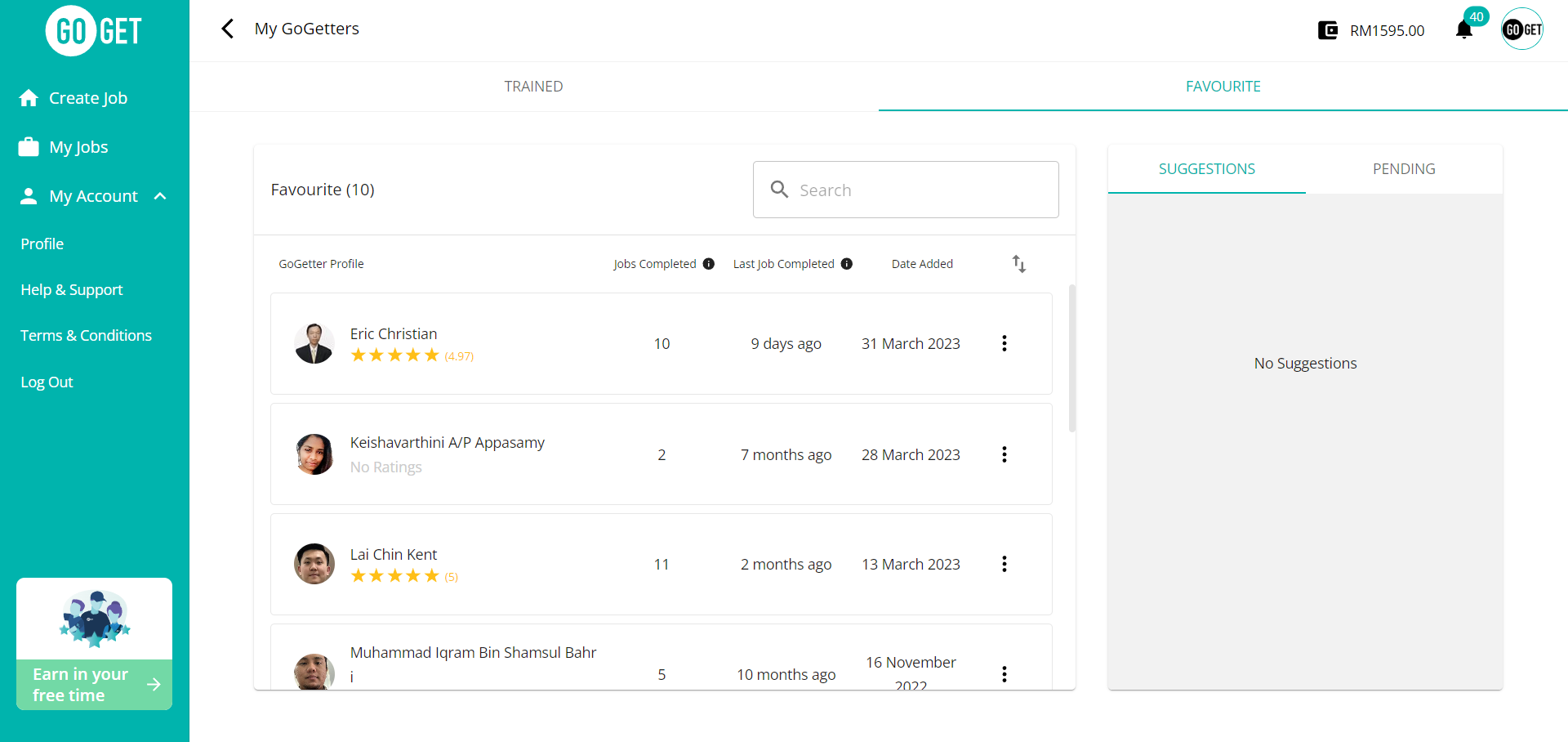 You can even sort the list.
If you do not have a list yet, learn how to add Favourite GoGetters here.
If you are interested to train and build a team of GoGetters specially trained according to your business SOPs, learn more about 'Trained GoGetters' here.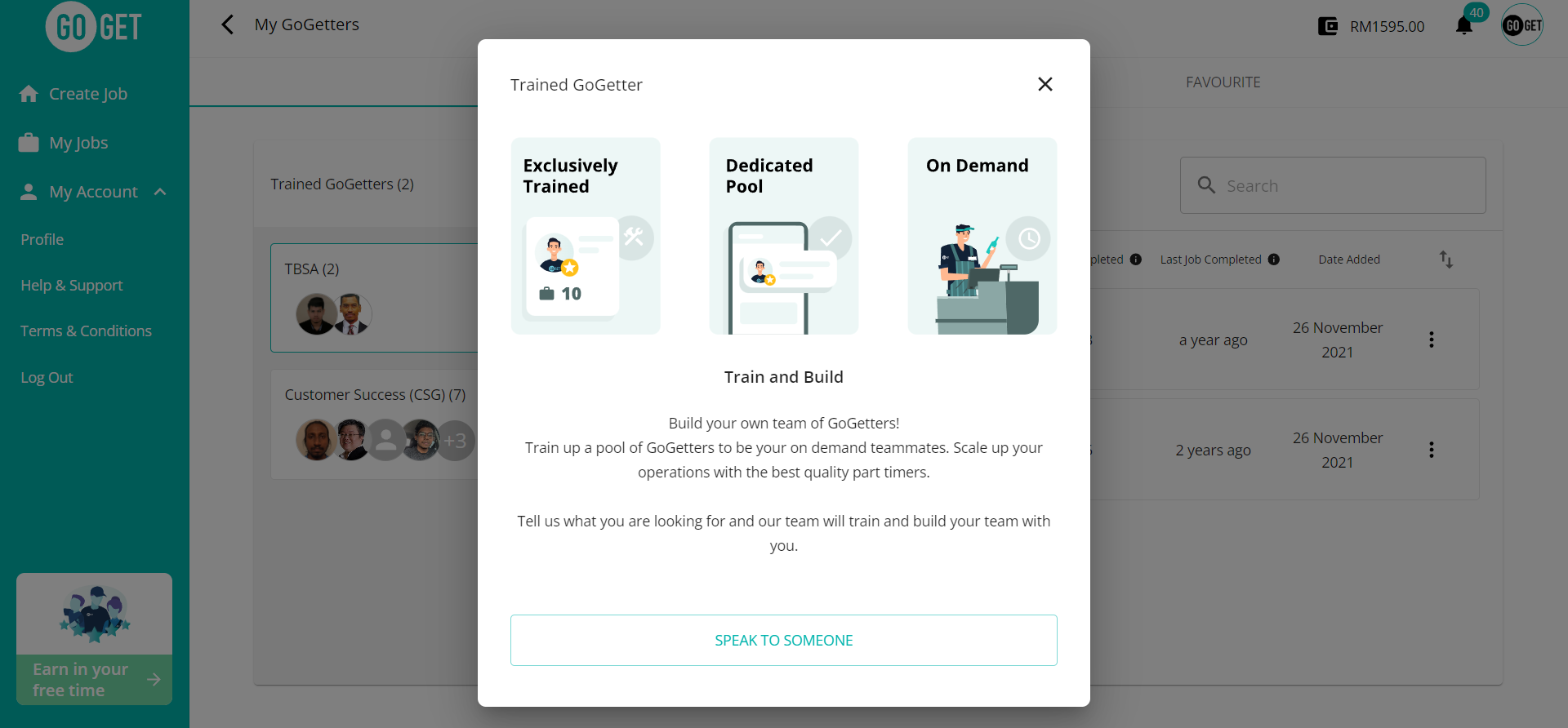 *All screenshots shown are for illustration purposes only.