You can now enjoy more affordable prices on GoGet with Same-day deliveries!
Same-day deliveries are more flexible deliveries. If your items are not in a rush, and as long as they are delivered within the same day of pick up, then go for Same-day to save costs.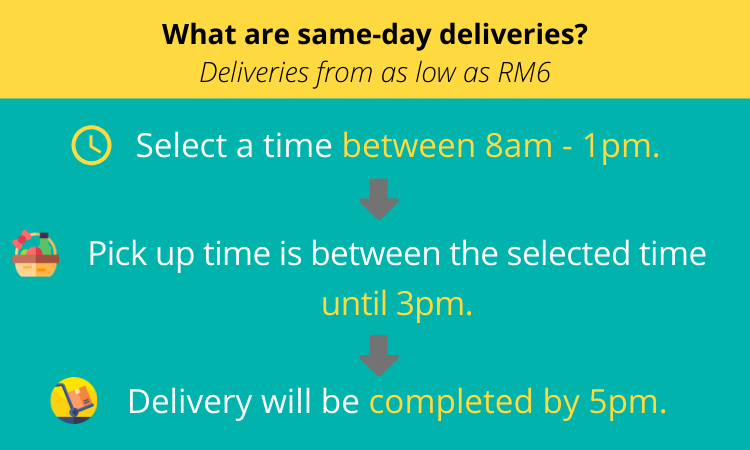 Enjoy up to 15% lower rates when you select 'Same-day deliveries'.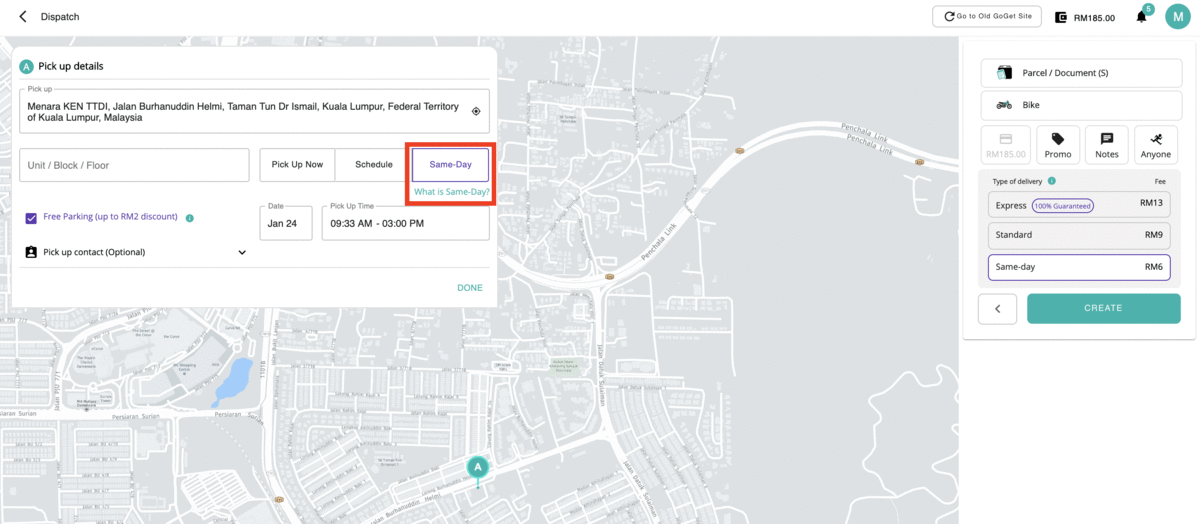 *** GoGet Pro Tip: Save more when you select 'Free Parking' to meet GoGetters at their vehicles!
Take a closer look at the different types of deliveries.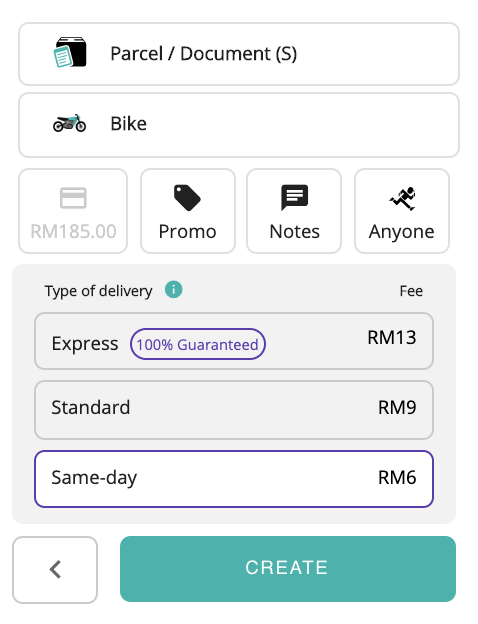 See the different types of deliveries here.
(All images are shown for illustration purposes only)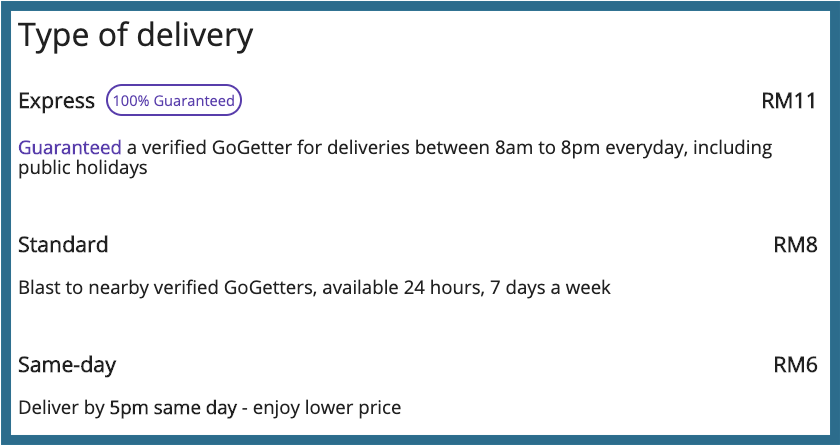 Watch the video tutorial here.
1) Select 'Same-day' deliveries to enjoy up to 15% off all dispatches.
2) In order to enjoy this discount, please ensure that you post up a dispatch job by 1pm latest.
3) By selecting 'same-day' deliveries, you are agreeable to the flexible pick up time set by GoGet.
4) The latest default pick up time is until 3pm and the latest delivery time will be 5pm, no matter what pick up time you have set.
5) The 15% discount only applies for 'Same-day' deliveries.
6) GoGet has the sole right to reject any incomplete deliveries if they do not comply with GoGet's official standards.