Dear posters,
In line with the recent COVID-19 announcement by the Malaysian Government from 18th March 2020 to 31st March 2020, GoGet will be open every day and we are here for you.
Here are some tips on job posting to keep our community safe.


1. Immediately wash your hands
To play it safe, wash your hands for at least 20 seconds and avoid touching your face after bringing your food, groceries or delivery items inside.
2. Be kind to GoGetters
They don't have work from home option and are helping the community out during this tough period.
3. Practice Contactless delivery
If you are exhibiting symptoms of flu, fever, cough, sneezing and sore throat, please wear a surgical mask and leave clear contactless delivery instructions for the GoGetter. Please notify the GoGetter to leave your items at your doorstep or at a location where you will be able to pick it up after the GoGetter departs from the location. Also, if you are being quarantined, kindly declare your information here so we can take the necessary next steps.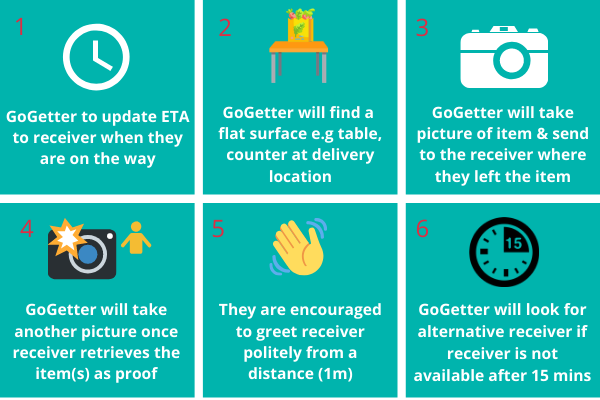 Example of Contactless Delivery / Pick up to practice social distancing.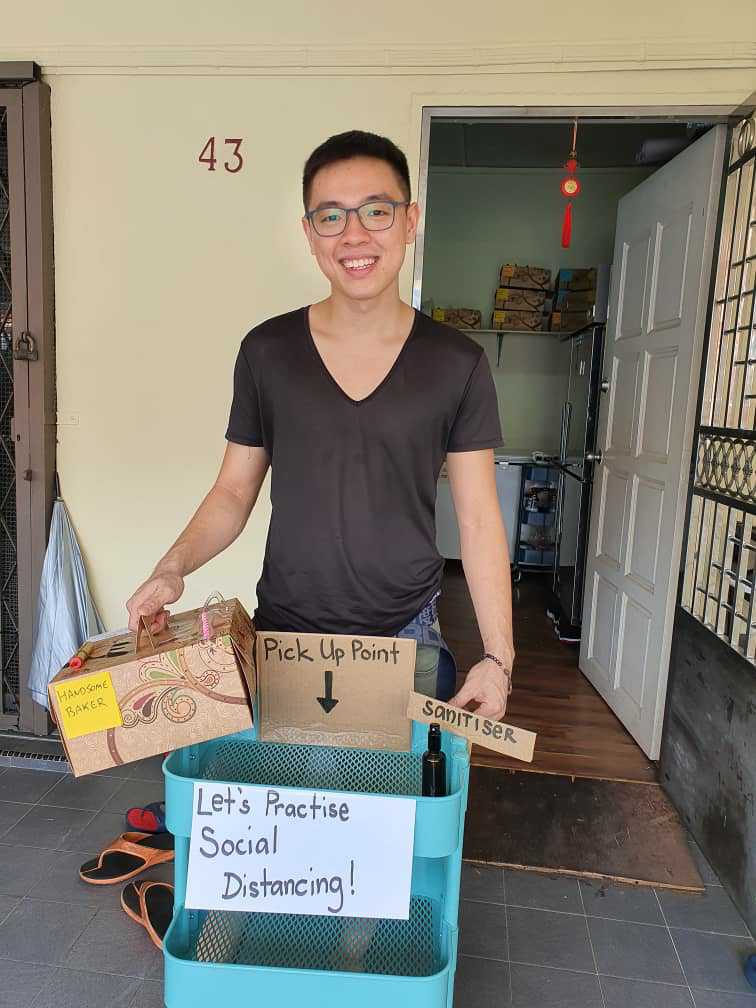 Photo credits: Tan Yi Ming (Cake Tella)
4. Be Alert during delivery

Stay active on your phone to receive notifications and messages regarding your job progress to ensure items can be picked up or dropped off smoothly.

Thank you for your support!