GoGet is here to help our nation through these tough times. Here are 3 ways of how we can help you.
#1. Integrate your online store directly to GoGet and offer instant delivery service from your online store.
Do you need a delivery service? Do you want next hour delivery for your customers?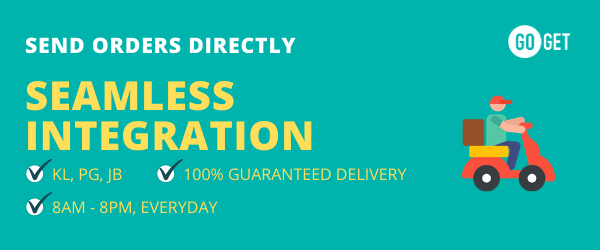 If you have an online business or an online store, fill up this form--->API FORM
✅Live GPS tracking link can be sent to your customers
✅Our technology will send the order to the nearest GoGetter
✅Your operations team and customer has direct contact with the GoGetter for each job
#2. Partner with us to build a team of GoGetters who are trained under your Standard Operating Procedures (SOPs).
Can't afford to hire a whole team on the ground? Do you need a team of GoGetters to do ground work?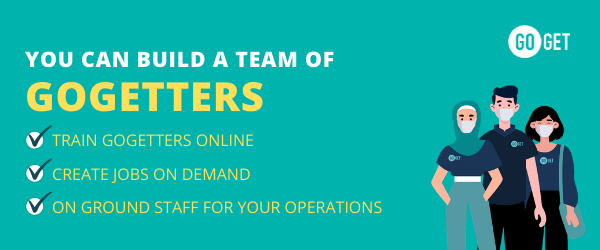 Who uses us?
Foodpanda built their own team of GoGetters to be sales admin. GoGetters help set up menu for their restaurants and deliver the devices to the restaurants.
SOCAR uses GoGetters to drive their cars from the parking lot to the customers.
Storehub uses GoGetters on build online menus for restaurants and onboard the new restaurants on how to use their online ordering system.
Find out more here ---> CLICK HERE
Email business@goget.my for more information.
#3. GoGet helps promote your products and services to our customer base. Come and help each other.
Comment on our social media post so that everyone can see what you have to offer!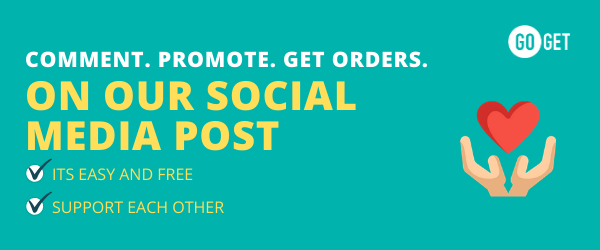 Who should comment?
All local FnB, restaurants, cafes, groceries stores, convenient stores, or all essential services listed by the Malaysian Government. Refer here (Page 10 for English list).
✅Interested people can browse and connect with you directly
✅Spread the word and awareness
✅Arrange delivery via GoGet
CHECK OUT THE POST HERE ---> https://www.instagram.com/p/B-ETX2ypnsI/