IMPORTANT: You should only cancel a job if you are unable to proceed due to urgent matters (
e.g.: sick, vehicle breakdown)
or there is issue with the job (e.g. Poster changed job details, Poster is not responding to your calls and messages).
Step 1: Go to "My Jobs" and select the specific job you need to cancel. Click on the "Cancel" button on the top right corner of your job.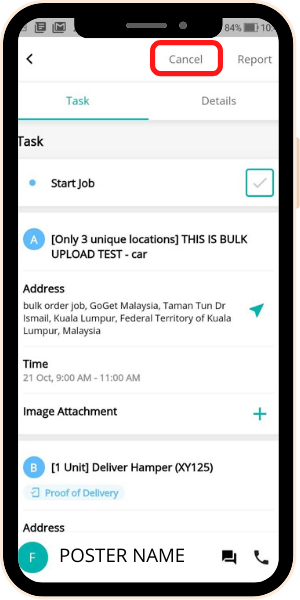 Step 2: Cancel the job with the correct cancellation reason that matches your situation. *Disciplinary action will be taken if cancellation reason is untrue.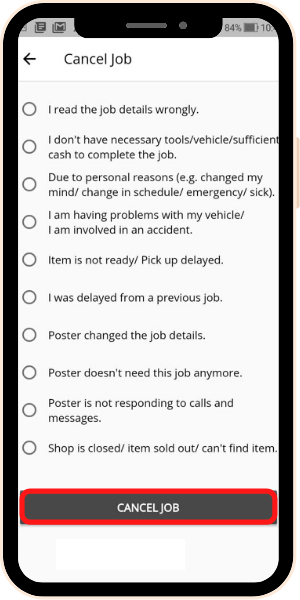 Read: How to report a job?