No, it is not compulsory to buy personal accident insurance coverage on GoGet.
The on-demand Personal Accident Insurance can be bought anytime you would like to be insured on GoGet jobs. Click here to find out how to buy the insurance.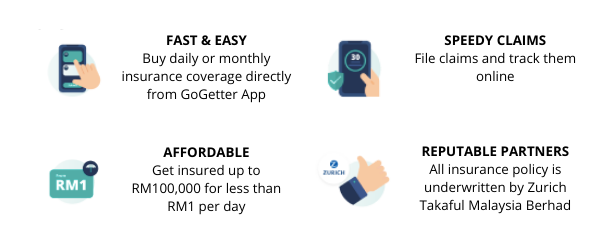 You are covered under GoGet's group policy for basic insurance coverage when you are on GoGet jobs. Read more here.