If you have switched your GoGet account from Business to Standard, you can re-upgrade with the following steps:
Step 1 - Select the golden 'GoGet Business' Icon on the bottom left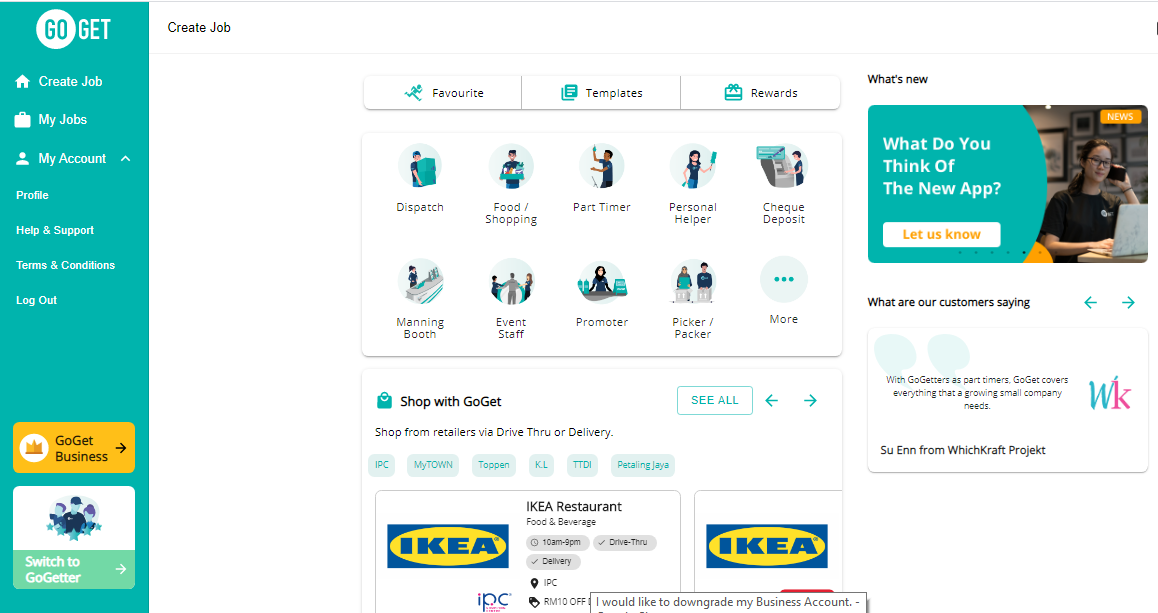 Step 2 - Select a credit plan of your choice
Step 3 - By re-upgrading to GoGet Business, Management fee charges* will apply. These charges will be deducted from the total credit top up. Select 'Upgrade' and your account will be upgraded accordingly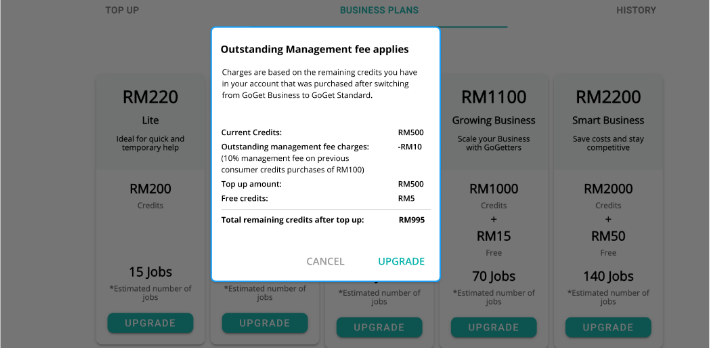 *Management Fee charges are calculated by adding 10% on top of all credits purchased as a 'Standard' account holder.
The example above illustrates that the User had purchased RM100 consumer credits as a 'Standard' Account User, thus an RM10 fee will be imposed when the account holder chooses to re-upgrade to GoGet Business.