You can top up credits easily via GoGet's Web App and Mobile Applications.
For the Lazada merchants, you may purchase any of the 3 below special Lazada packages to top up your Business Account (5% management fee is charged as opposed to the usual 10% for normal top ups)
Alternatively, you may follow these steps to top up your account.
Step 1 – When logged into your GoGet account, click on the Gold 'GoGet Business' button on the bottom left of the page or alternatively the wallet icon on the top right.
Web view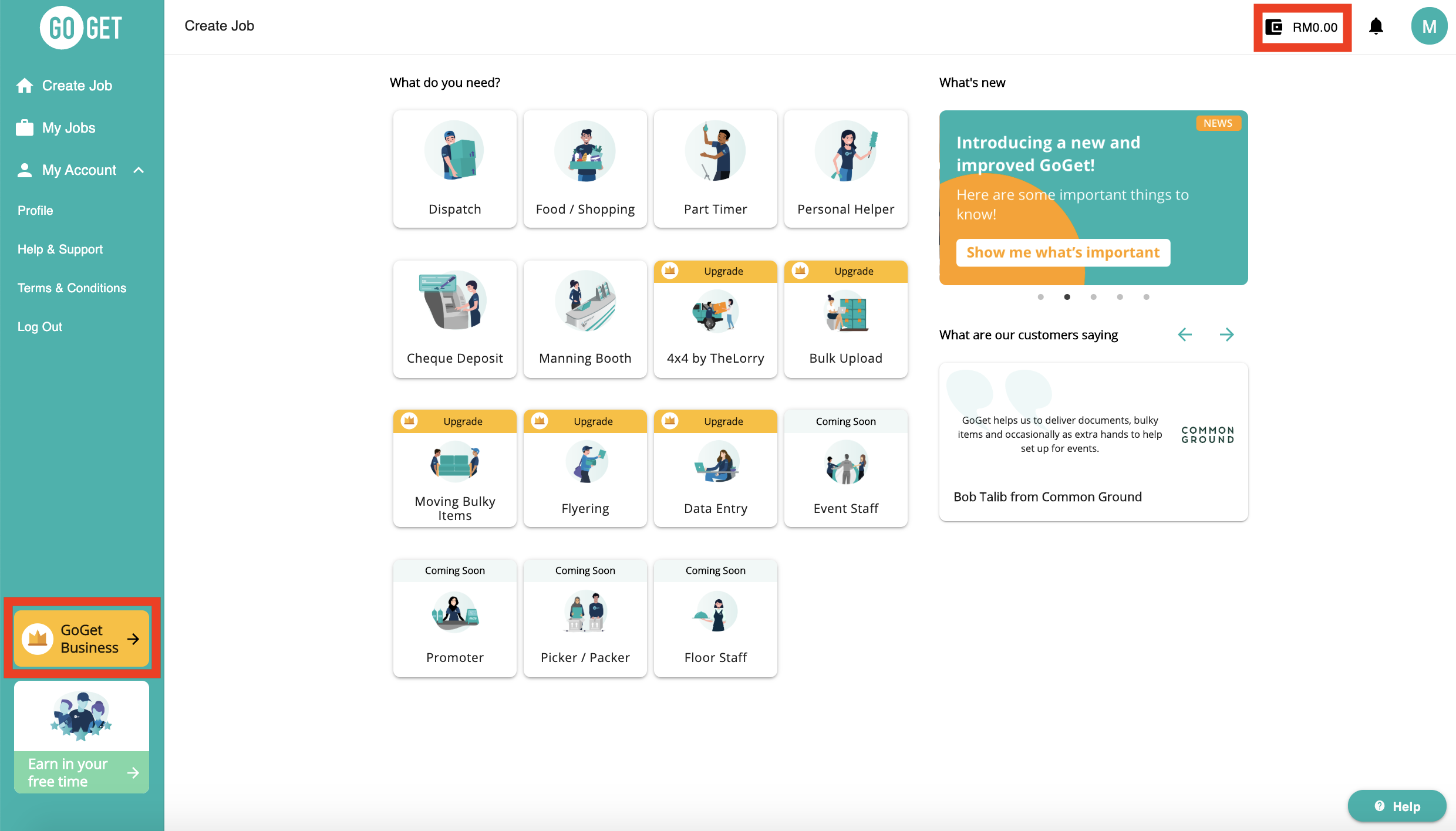 Mobile View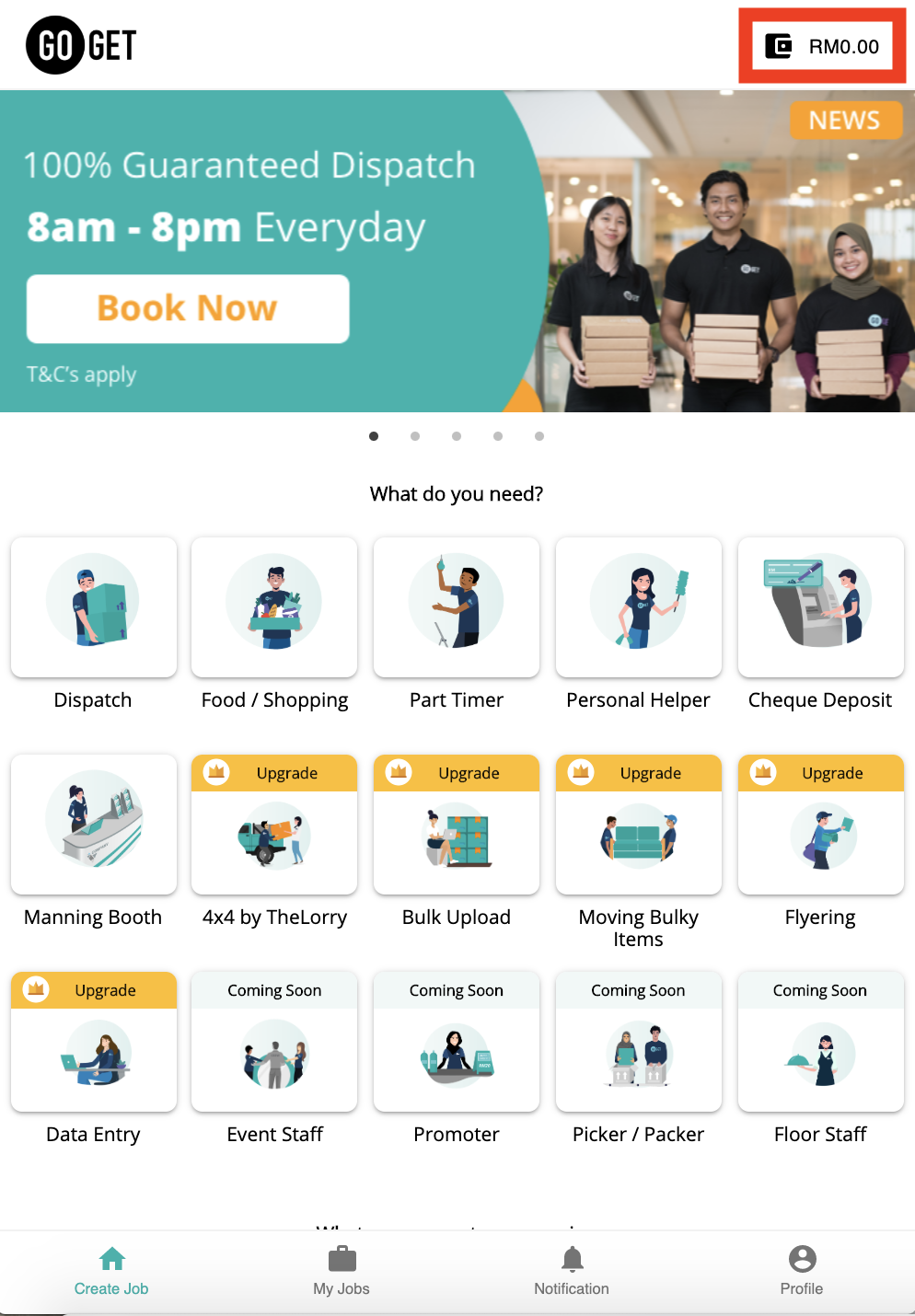 Step 2 – Select a pre-determined plan and hit the 'Buy' button
Web view
Mobile View
Step 3 – Follow the steps and make your payment
What different methods can I use to buy/top-up GoGet credits?

Online bank transfer
Credit card/Paypal
Why do I receive lesser credits than what I paid for?
Management fee is deducted every time you top up, which includes the following:
Up to RM 400 insurance for every job
Priority support
Elite GoGetters and more