How much do I have to pay to be covered under the SKSPS via SPS Padanan Caruman program?
The government has announced a subsidy of 80% of the contribution for Plan 2 (RM232.80 per annum), hence qualified gig worker only needs to pay RM46.60 (remaining 20% of the contribution) for a 1 year protection period starts from the date and time the contribution is paid and recognised on the contribution payment receipt.

The government subsidy program has ended on 31 December 2022.
(RM46.60/365 days = only RM0.13 per day!)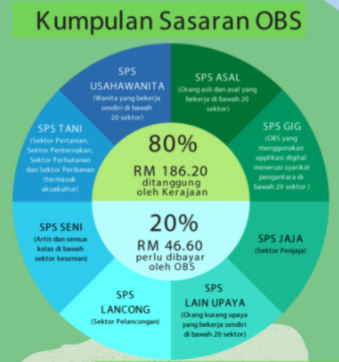 Do I have to pay RM46.60 in full?
Yes, you will have to make the full payment of RM46.60 to be eligible for SKSPS coverage period of one year.
How do I make payment for the SKSPS (SPS Padanan Caruman) scheme?
Payment for SKSPS can be made by cash at all SOCSO offices or through online payment via SOCSO MATRIX Portal.
Is the contribution paid refundable?
The contribution is non-refundable in accordance with section 11 (3) of Act 789.