In order to become a GoGetter, you will need to be verified. During the verification process, you will be required to upload the following documents and fill in certain details :

1) A copy of your IC/passport
-Only the photo of original IC or passport is allowed.
- All the details on the IC/passport photo are clear and not blocked by glare or hologram.
- The expiry date is shown in the passport photo.
(*If the passport is expired, please upload a photo of the latest passport.)
- Do not upload a profile photo as your ID photo.

2. A profile photo
-Sharp, clear, bright, and with minimal distraction in the background.
- Do not wear sunglasses, cap, or mask.
- Phone to include shoulder and above shot.
- Do you not use photo on IC as profile photo

3. Name
- Please follow the FULL NAME on your ID, including characters such as @-',/.
- Do not use your own nickname or short form.
4. ID number
- Insert your ID number or passport number exactly as your IC/passport.
If your verification is rejected, you will see the below image. Please do not panic and submit your documents again by clicking "UPDATE NOW".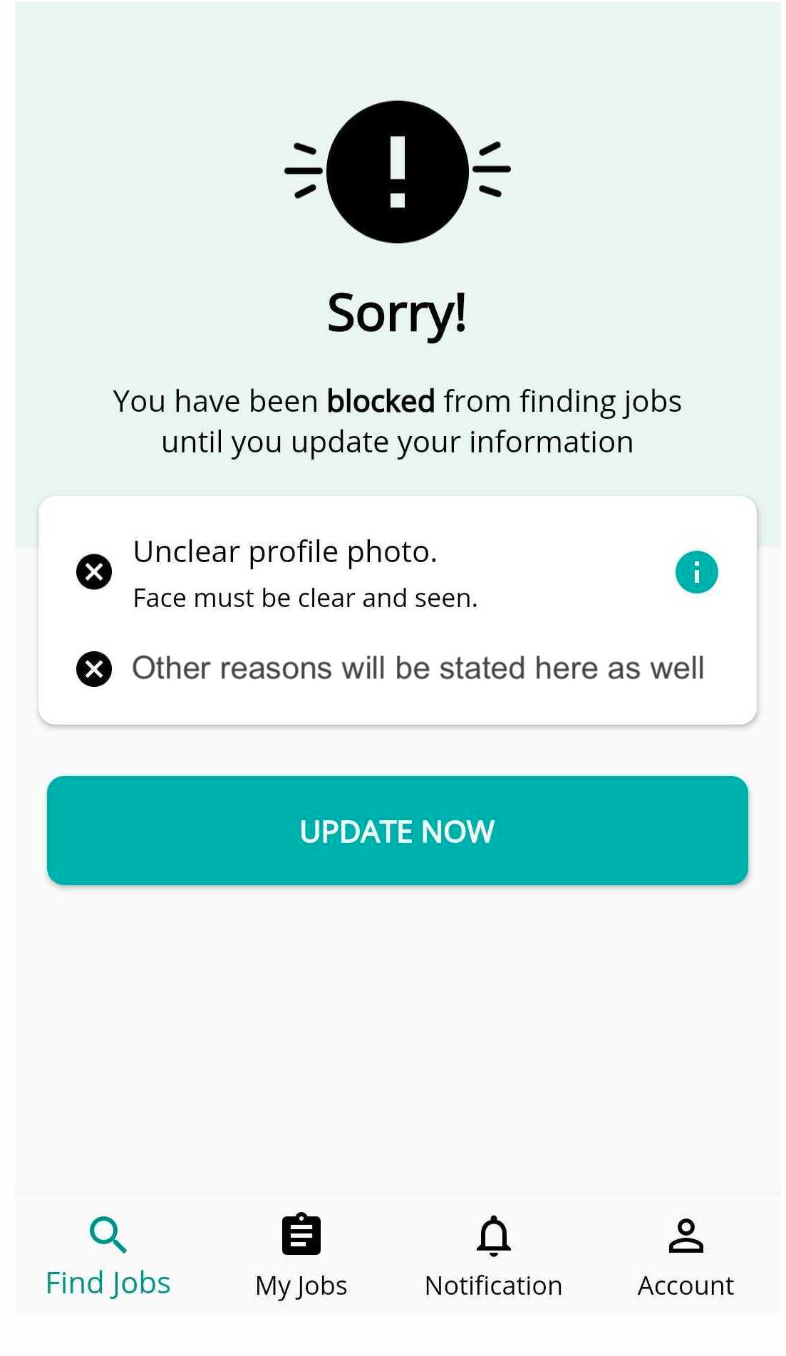 Please ensure you submit based on the requirements listed above.
The verification will take a maximum of 48 hours and we thank you for your patience.

You will get a push notification once the verification is successful and you will be able to access Find Jobs again.