Looking for a suite of amazing business benefits as listed below? Then look no further to the GoGet Business Solution to help you scale your business by connecting you with reliable part timers!
Benefits include:
Sounds good? Here's how to upgrade from the GoGet website and mobile app.
Step 1 – When logging into your GoGet account, click on the Gold 'GoGet Business' button on the bottom left of the page or alternatively the wallet icon on the top right.
Web view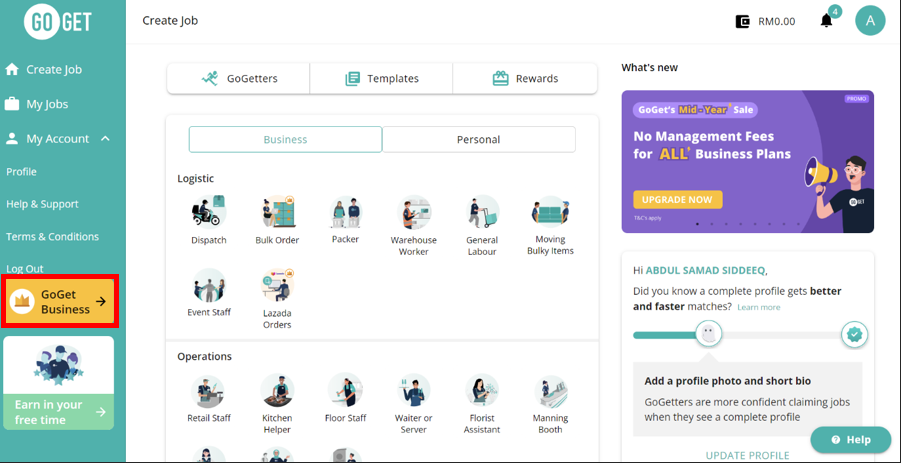 Mobile App View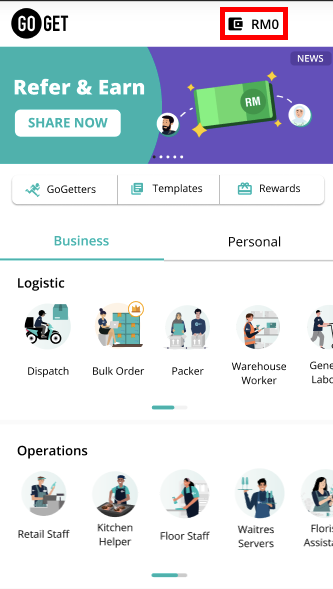 Step 2 – Click on "Business Plans".
Step 3 - Select a pre-determined plan and hit the 'Upgrade' button
Web view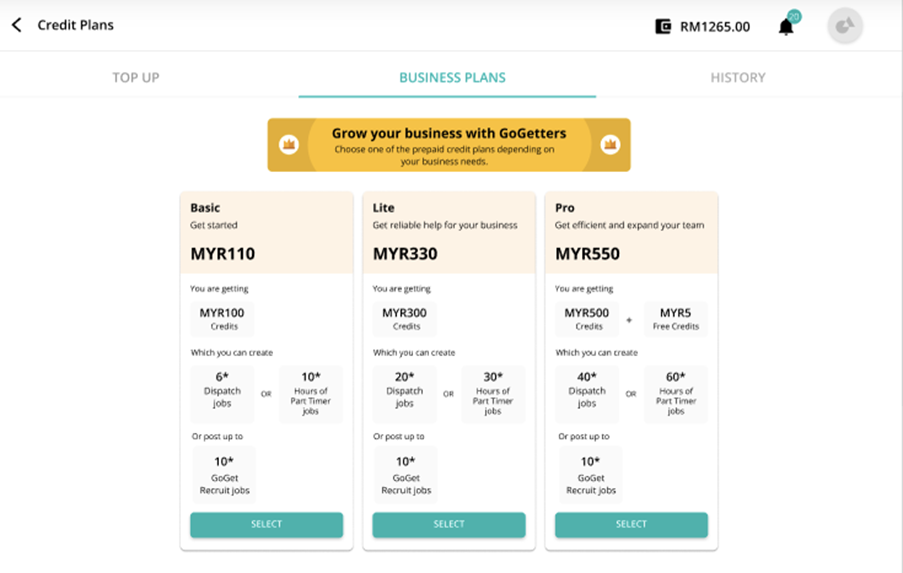 Mobile App View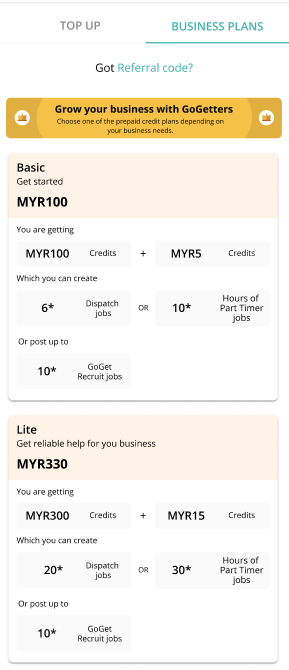 Step 4 – Follow the steps and make payment