Q1: How to check my rewards?
Login to your Pod Savings app and go to the 'Rewards' tab (middle icon).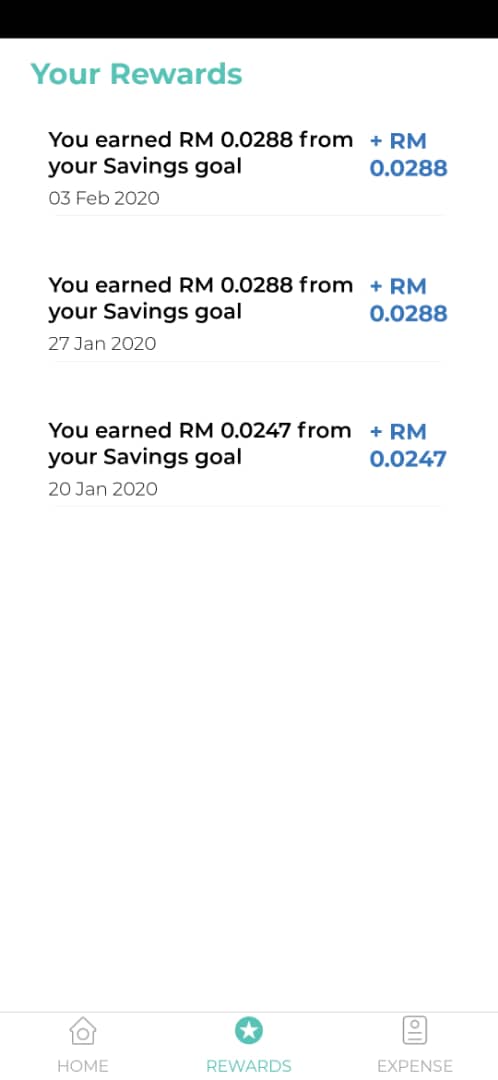 Q2: Why are my rewards not added to my total savings bar?
Your savings bar only shows the total amount you have saved. Your rewards will not be added to the savings bar.
Q3: How is the rewards calculated?
Save with Pod and earn rewards equivalent to saving with interest rate of 3% per annum calculated on a daily basis. The rewards will be updated on a weekly basis and reflected on the Pod Savings app every Monday after midnight. The calculation is only for illustration purposes, Pod does not issue interest rates, only cash bonus.
Example 1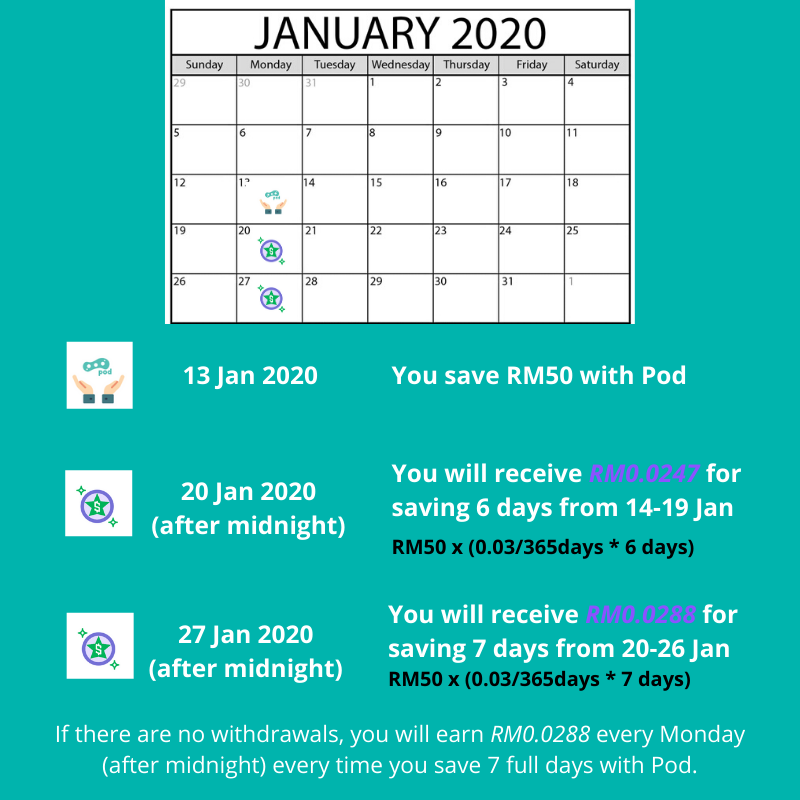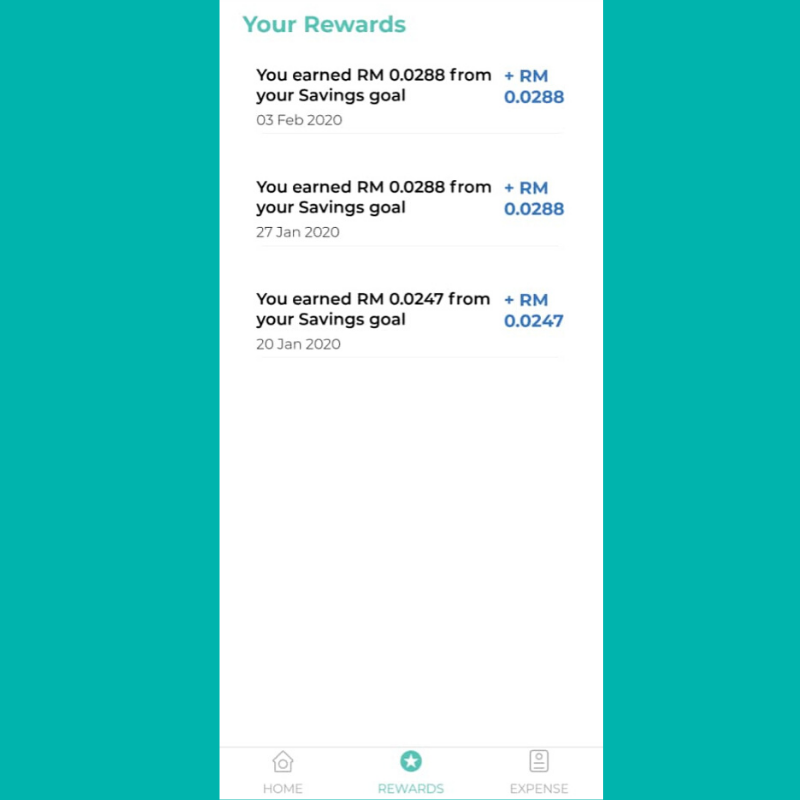 This example is assuming you made a 1 time savings of RM50 on 20 Jan 2020 and no additional amount saved after from 20 Jan to 3 Feb 2020.
Example 2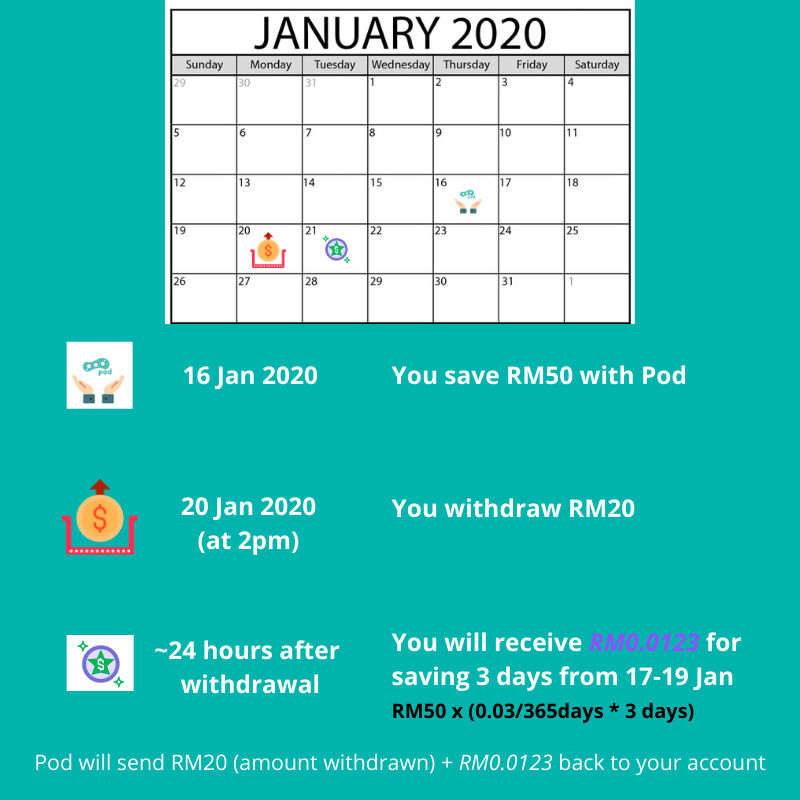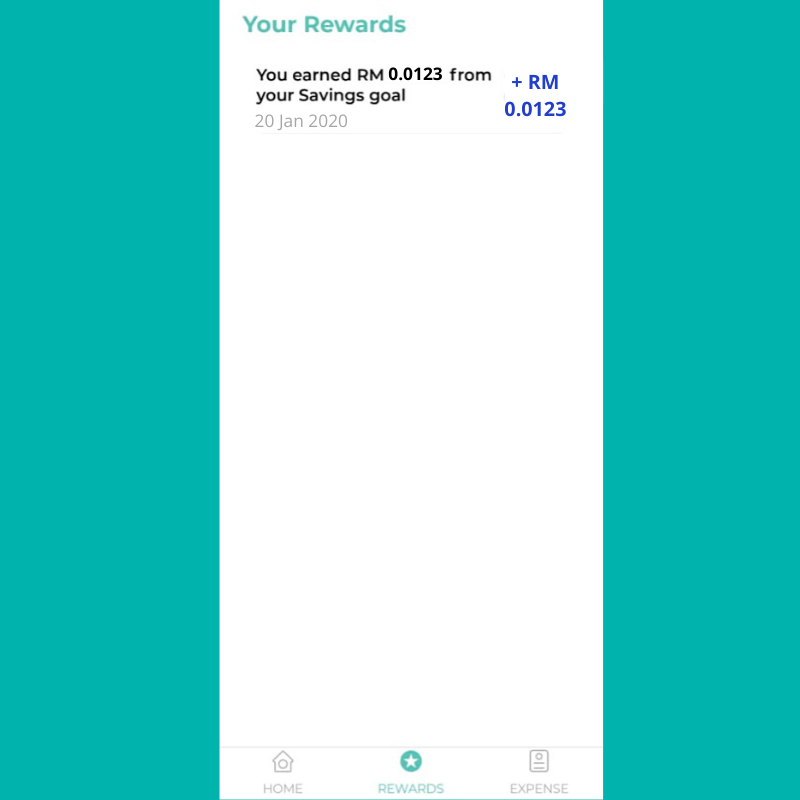 Example 3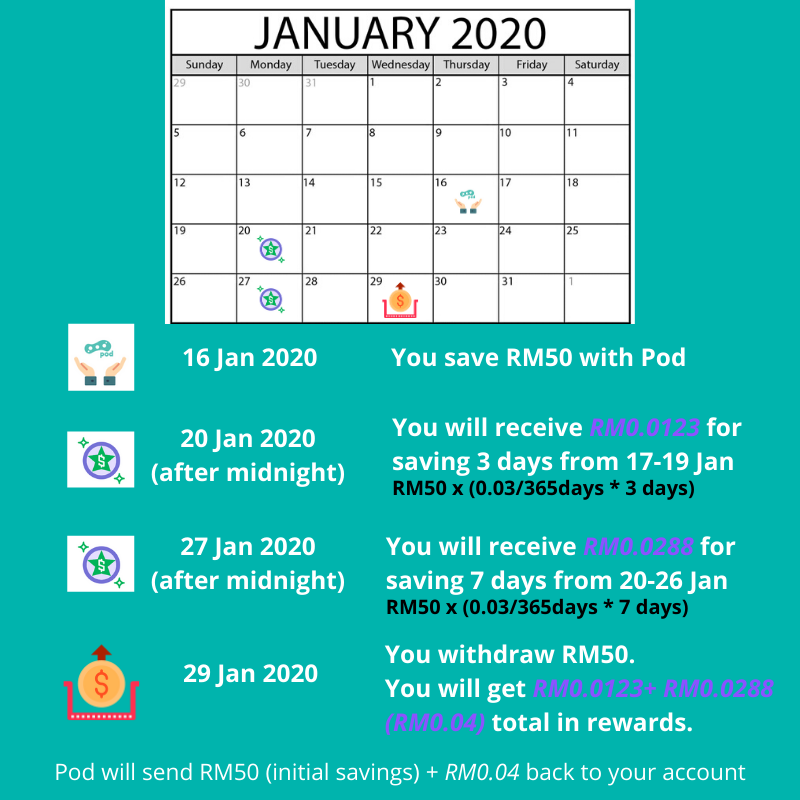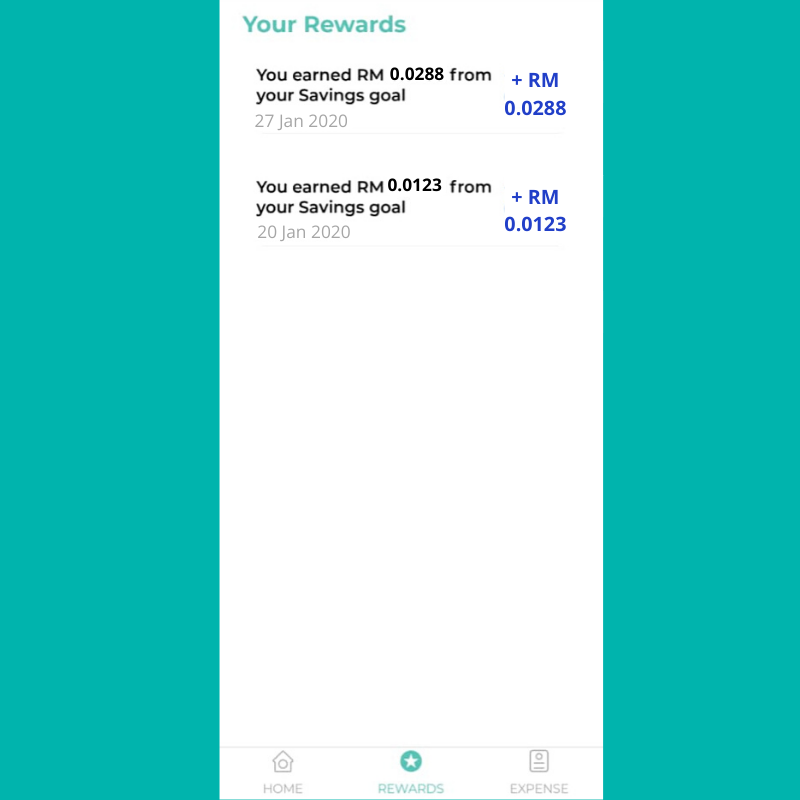 Example 4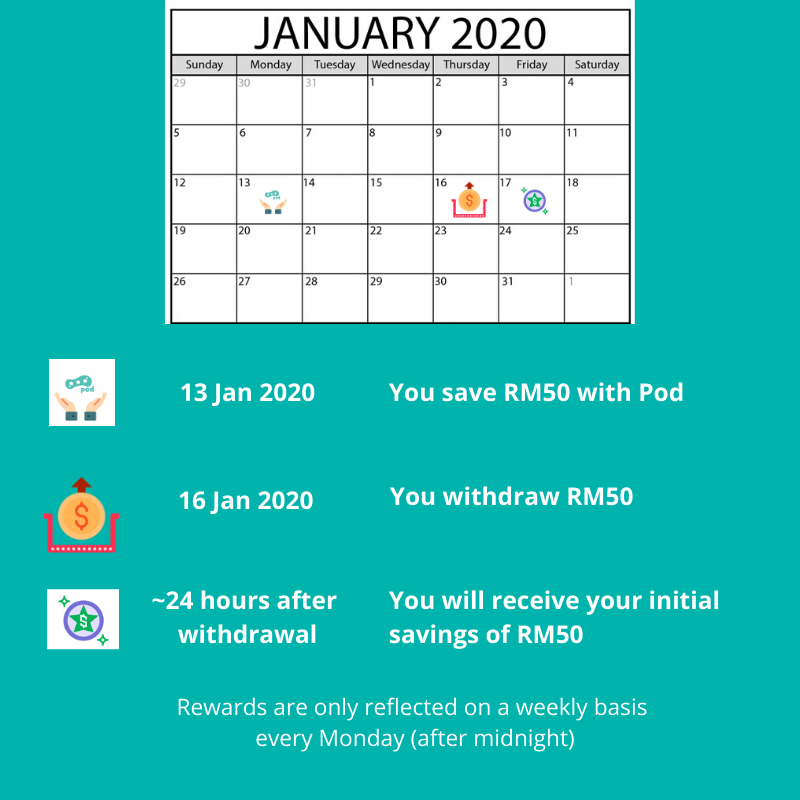 I have saved RM50 on 20 January 2020 (Monday) at 2pm. Will I receive the 3% per annum interest for 7 days on 27 January (after midnight)?
No, you will only receive the 3% per annum interest for 6 days, starting on 21 January 2020 - 26 January 2020. The day you start saving does not count toward earning interest.
Q4: Is the interest rewards guaranteed?
Yes, after the rewards are reflected on the Pod Savings app, you will get the rewards whenever you withdraw.