You can use GoGet for your home, for your work and for your personal life!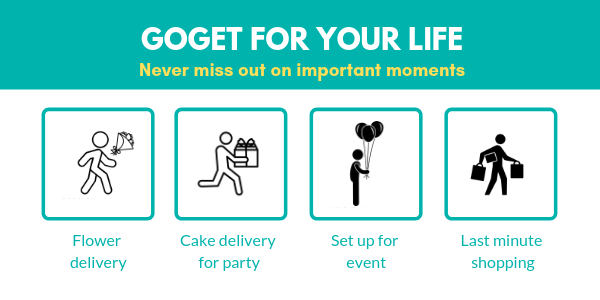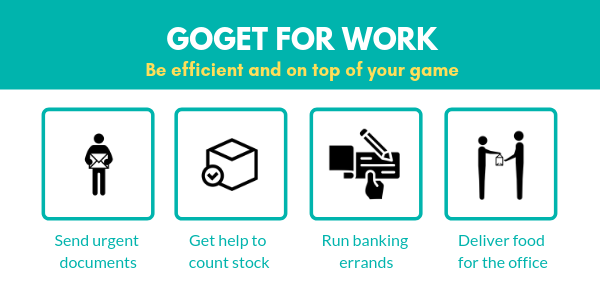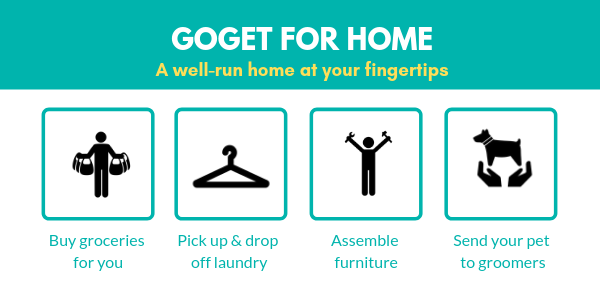 OK, so what do all of the different services mean and how do I use them?

For your business needs:
Stay flexible with your hiring, the GoGet way. Hire for a variety of non-executive roles on GoGet Recruit ranging from the departments of Logistics, Sales/Marketing, Admin and Operations.
Hire hourly now, or fill longer term positions with GoGet Recruit job listing. Learn more about GoGet Recruit here.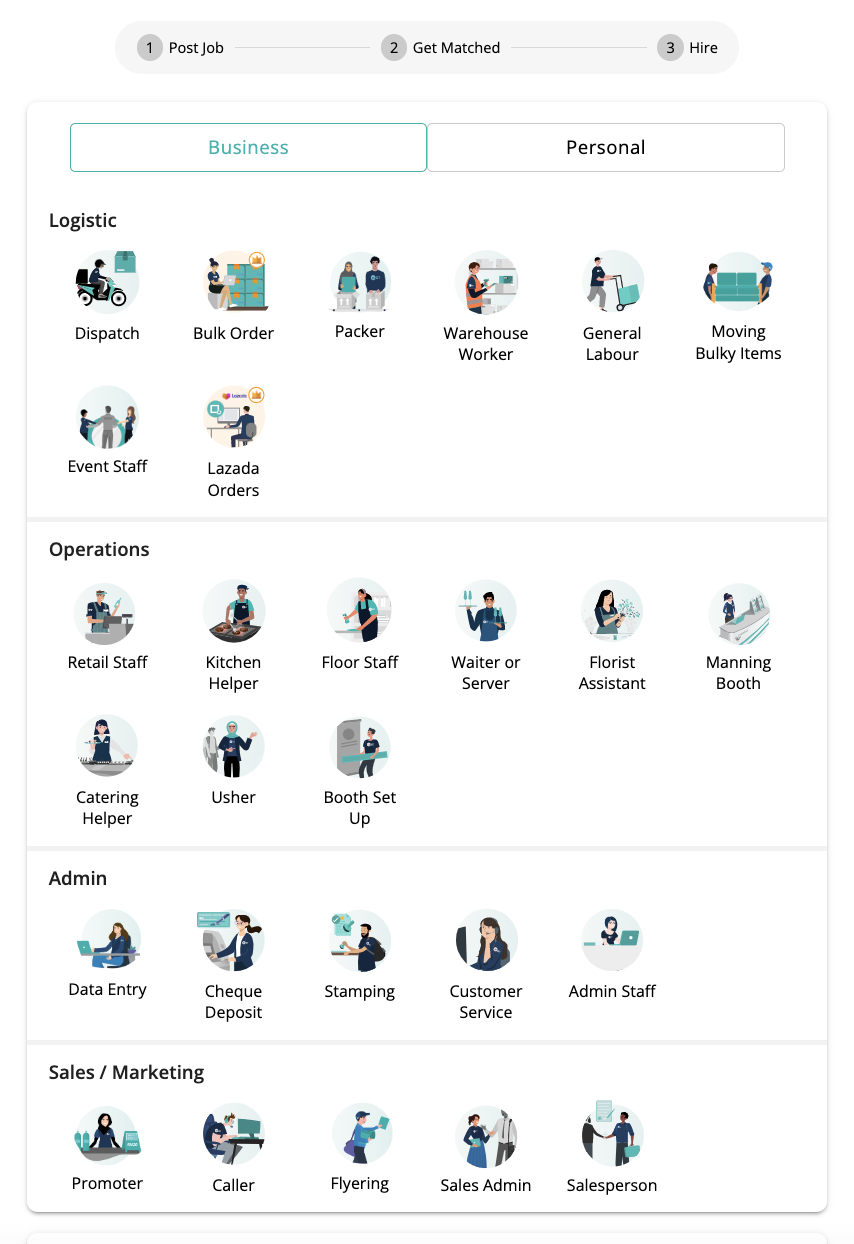 For your personal needs: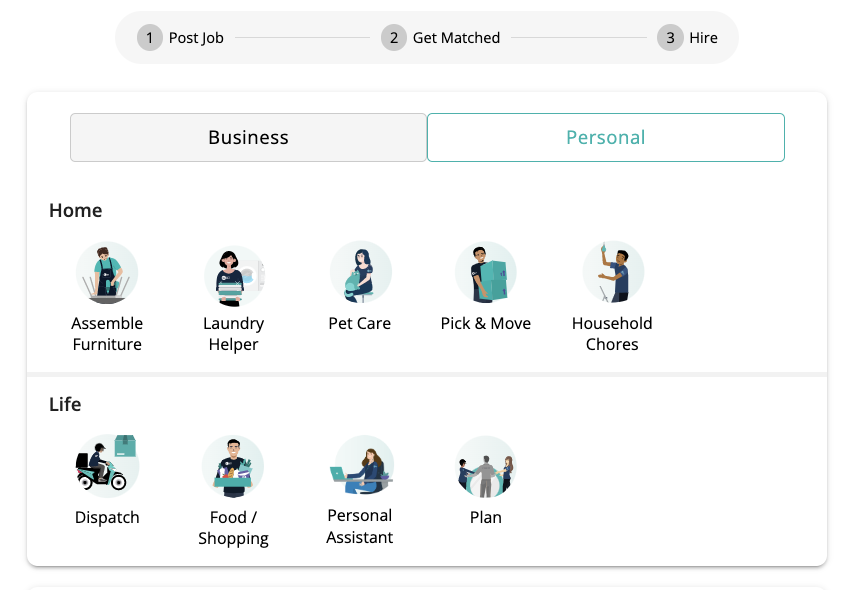 *Click here on the full list of errands that are allowed to be posted on GoGet!
GoGet Community Principles
We aim to create a safe community for Posters like you to get extra help while also empowering the community of GoGetters to earn in an honest way.
Hence, we require all users to adhere by our community principles to ensure GoGet is a safe community: