What is SKIM KESELAMATAN SOSIAL PEKERJAAN SENDIRI (SKSPS)?
This scheme provides protection to self-employed insured persons against self-employment injury including occupational diseases and accidents during work-related activities. Refer to attachment for more information.
Who is eligible to contribute under SKSPS?
A Malaysian citizen / Permanent resident.
Full-time/part-time self employed workers

Self-employed individuals who work in Malaysia.
What supporting documents do I need?
IC copy

Copy of gig platform profile

The image shown is for illustration purposes only.
How do I apply/renew my SKSPS?
There are two ways to apply/renew:
1. Via MATRIX Portal: https://matrix.perkeso.gov.my/. Please refer to the attachment for step-by-step instructions.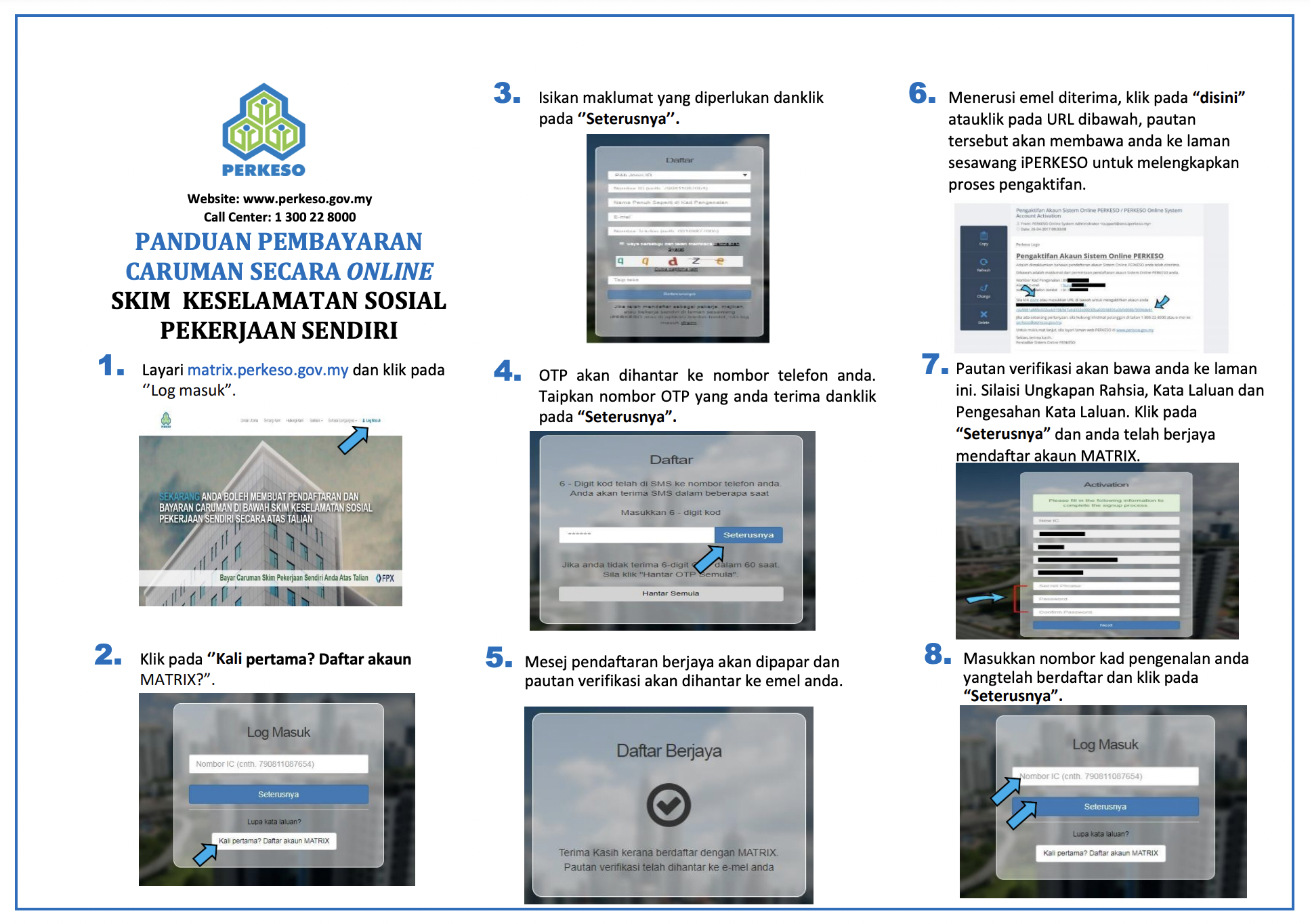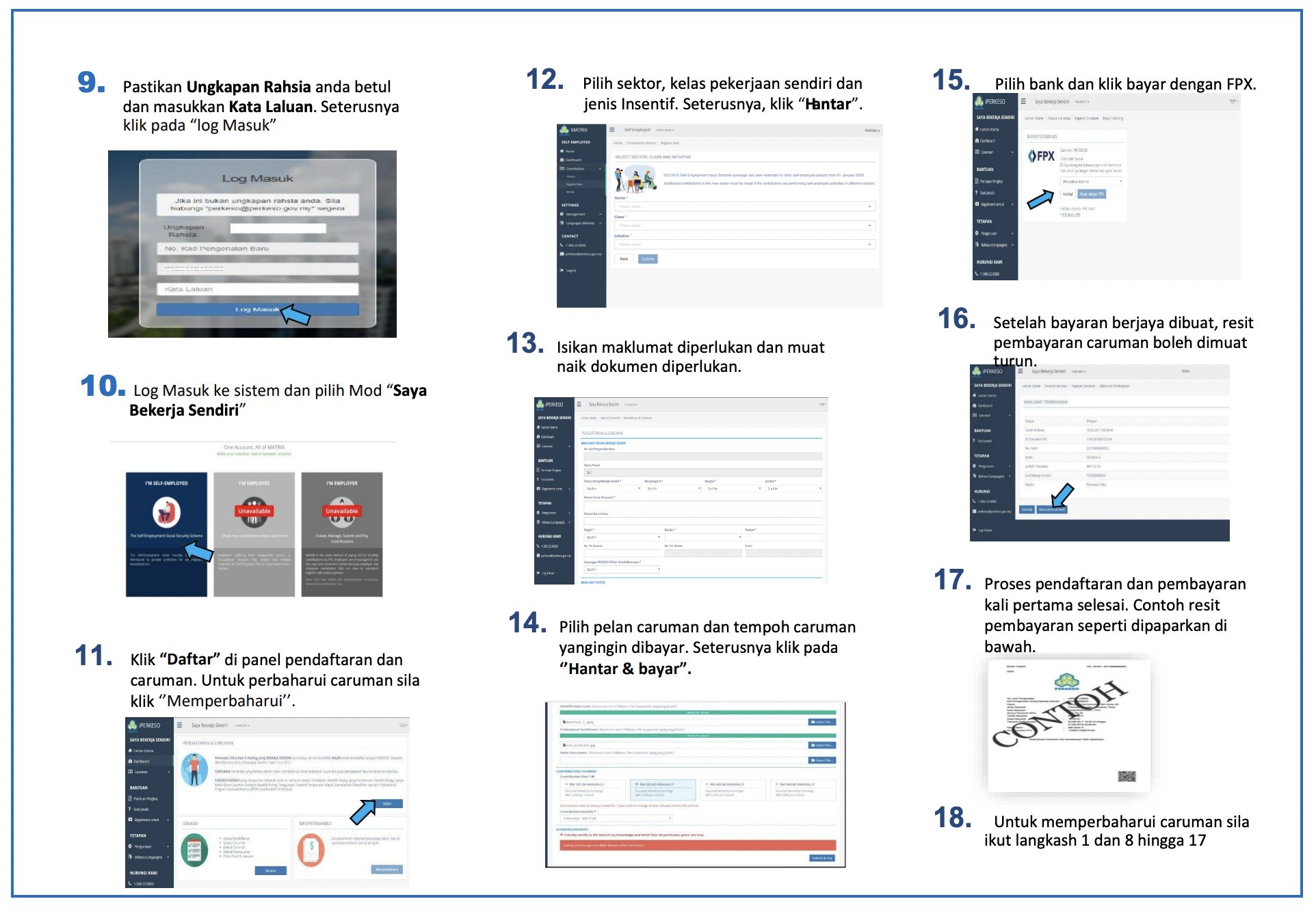 2. OR walk-in to the nearest SOCSO Office.
3. Make payment based on the scheme you choose.
4. Get covered and stay worry-free*.
*Your coverage is confirmed upon receiving the official receipt & coverage plan from SOCSO.
I have more questions regarding SKSPS coverage. Who can I contact?
Please find the brochure about the SKSPS scheme below in the attachments. If you have further questions, you may contact PERKESO directly at perkeso@perkeso.gov.my or 1-300-22-8000.