Earn GoGet credits by simply sharing your referral code! Refer more and earn more credits!
Insert your recipient's details in the 'drop off contact' box as shown in the screenshot below and continue to create your job on GoGet.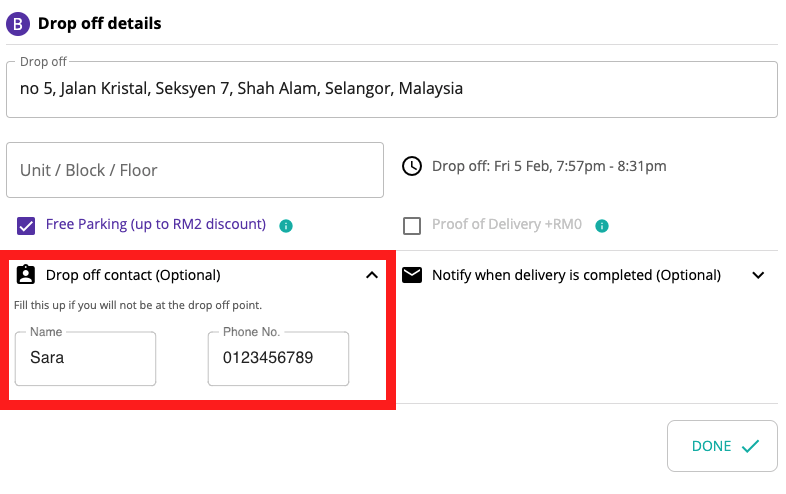 Once your GoGetter has started the job and is on the way to your recipient, they will receive an SMS with a public tracking link attached. See the example SMS attached below.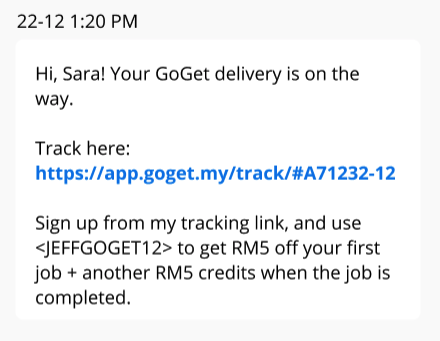 Upon clicking the link in the SMS above, your recipient will be able to track the delivery as per example of screenshot below.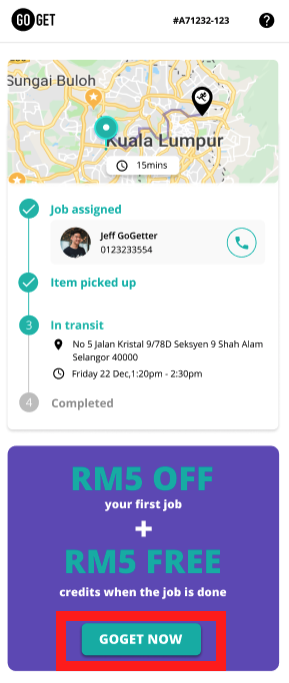 Upon clicking the GoGet Now button highlighted in the red box above, your referral code will automatically be inserted when your recipient signs up for a GoGet account.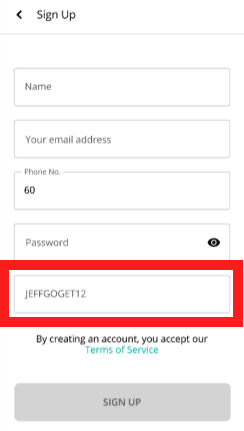 Upon successful sign up of a GoGet account, your recipient will be able to enjoy a RM5 discount off to post their first job and another RM5 once the job is completed.
Once your recipient completes their first job, you will earn RM5 too!
Learn more about how GoGet referral codes work.
See all terms and conditions for GoGet referral codes.