1. Create a Food or Shopping job. Under 'payment method', choose Bank Transfer or GoGet Credits.

Mobile (Android & IOS)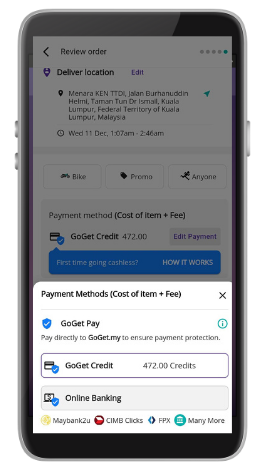 Web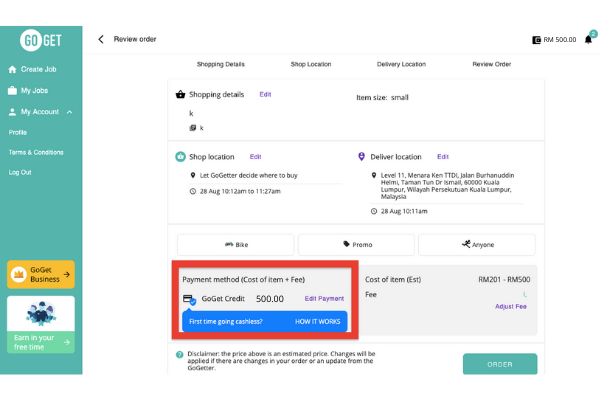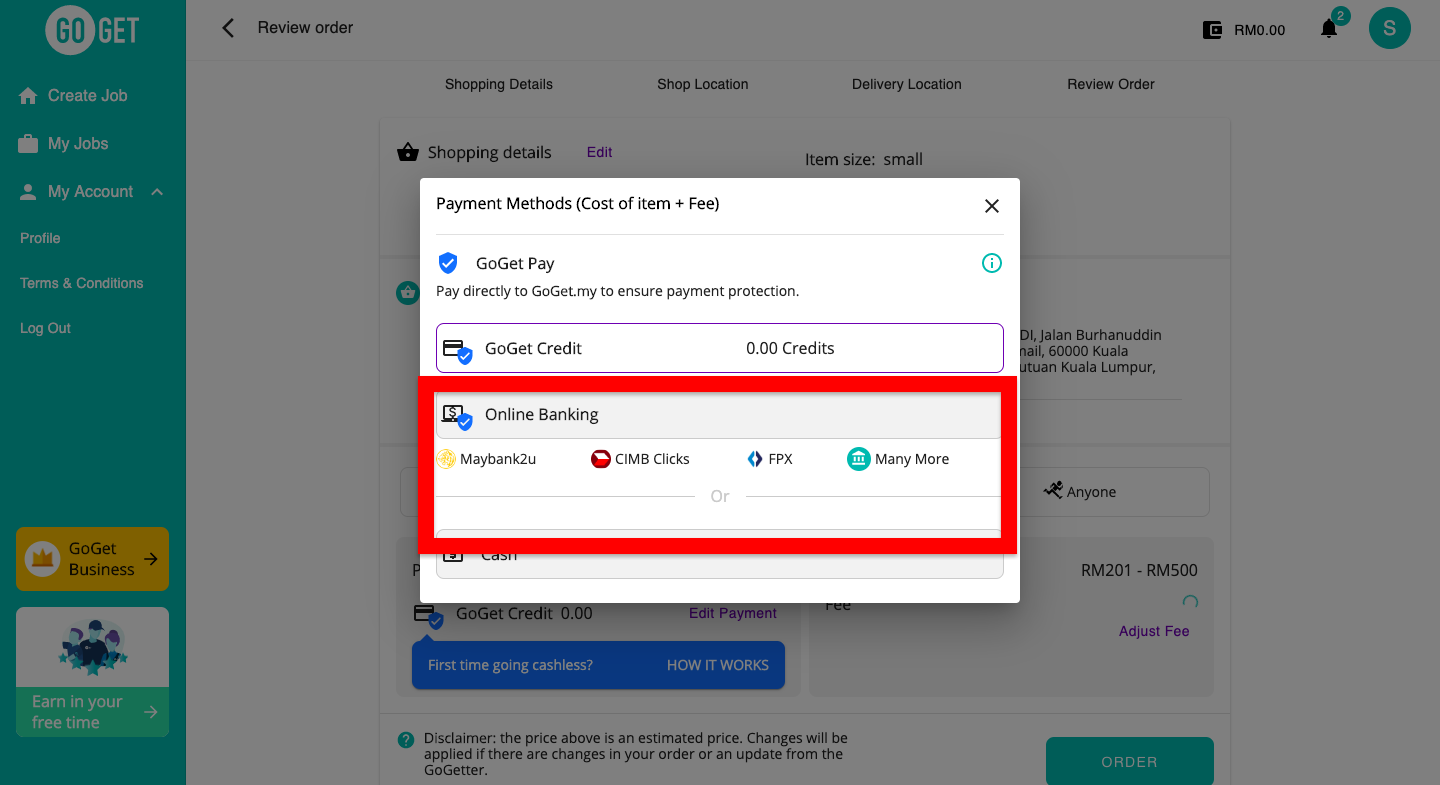 2. Your assigned GoGetter will proceed to shop for your item(s).

3. Once your GoGetter has confirmed the total cost of your item(s). He/she will send you a payment request on the app.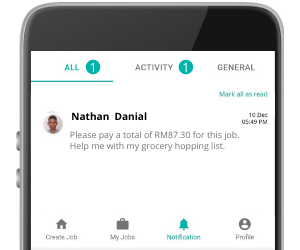 4. Click 'PAY NOW' on your job to view payment breakdown.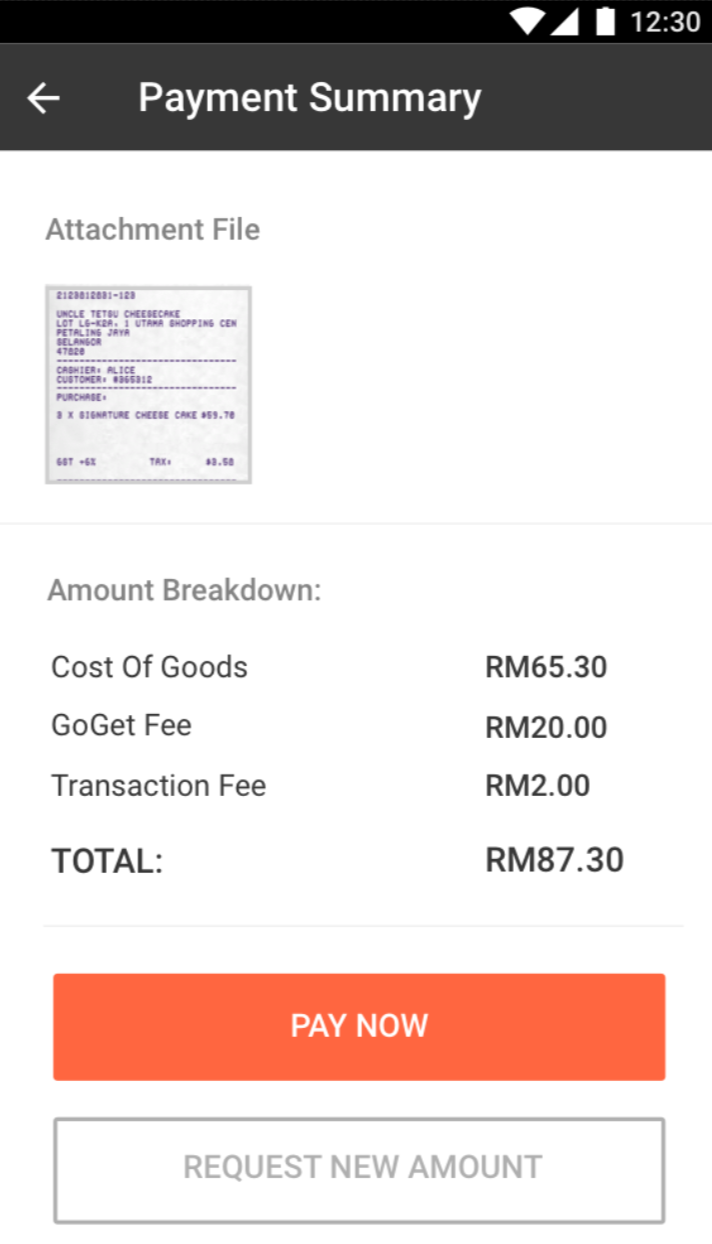 5. You will receive a notification upon successful payment.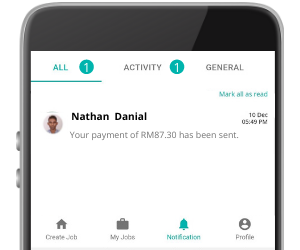 6. Funds are held in an escrowed account until the job poster is satisfied.