To maintain the safety of all parties and to prevent any misuse on the GoGet platform, the maximum value of cost of goods you can request GoGetters to purchase is now limited to up to the value of RM1,000.
On the GoGet platform, select 'Food/Shopping'.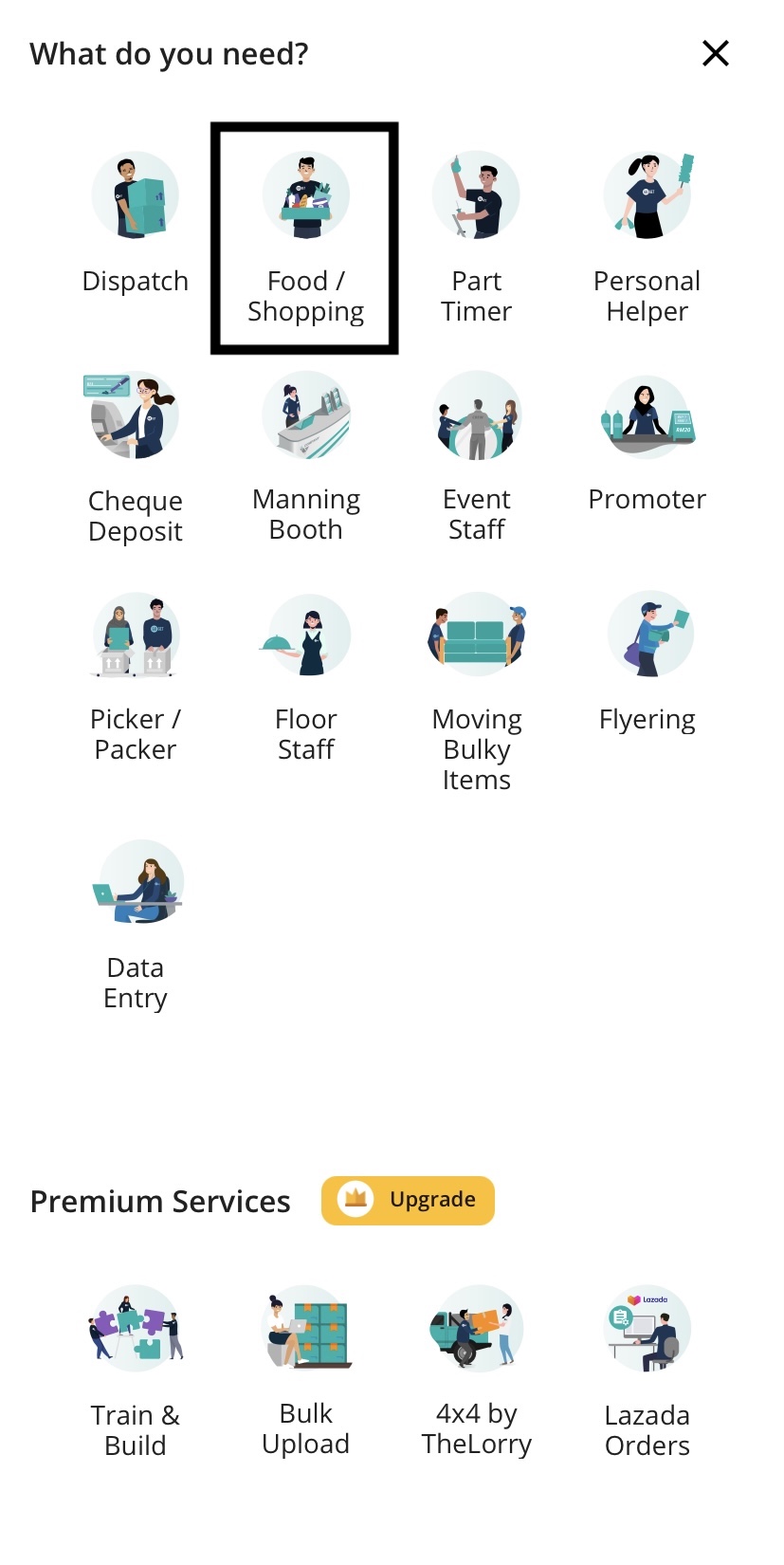 It will lead you to the next page that will require you to include the cash range of your shopping items or cost of goods.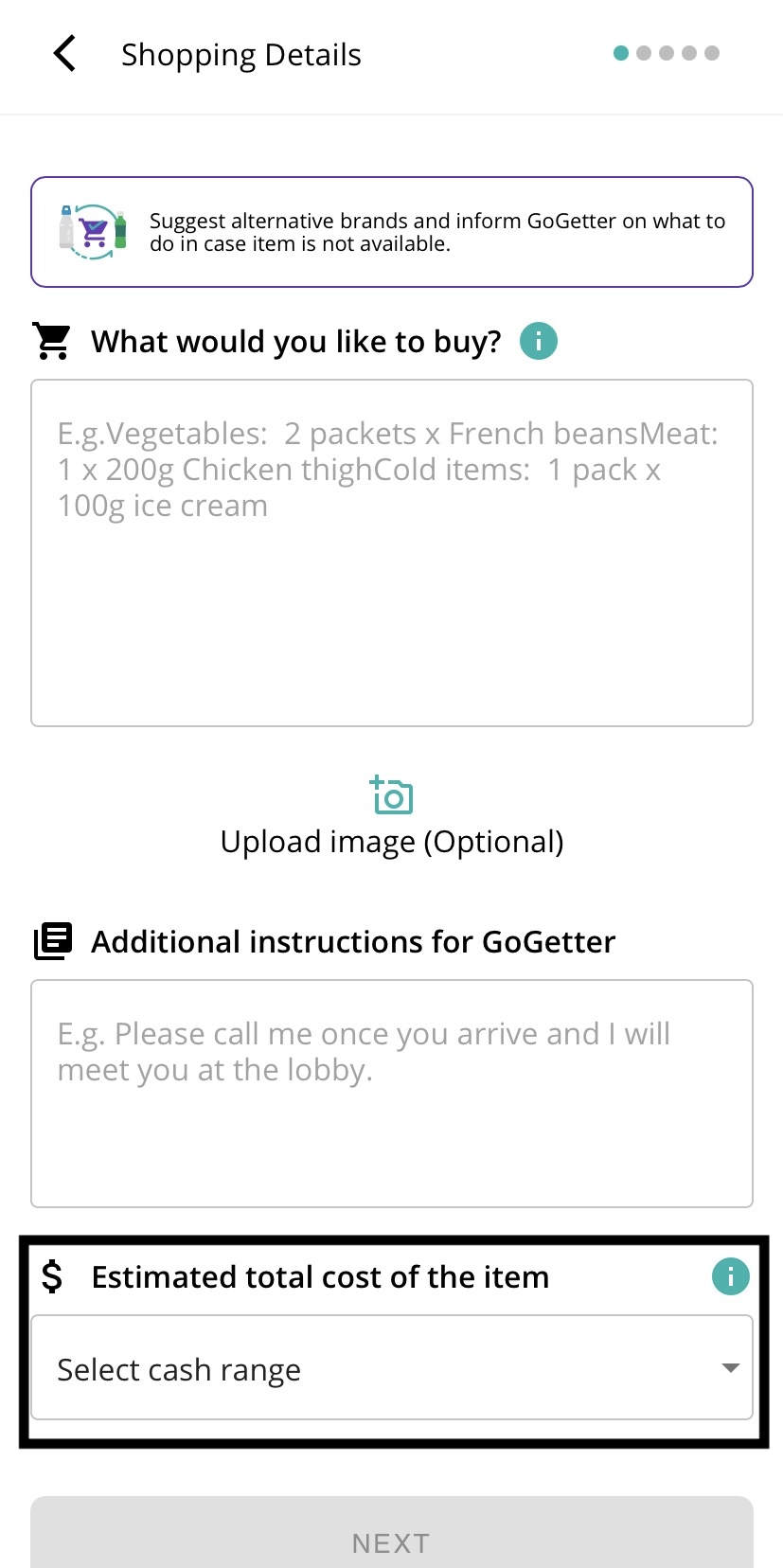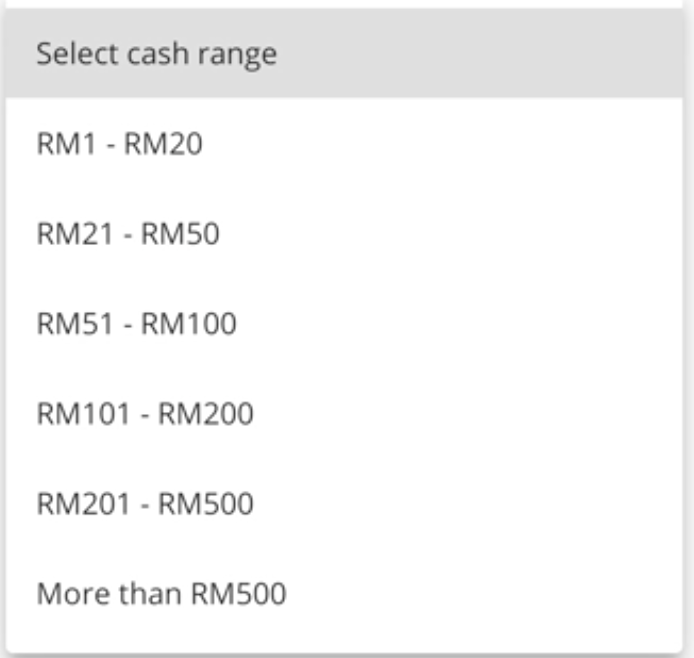 If your cost of goods is estimated to be below RM1,000, please select the 'More than RM500' cash range.
However if your cost of goods are more than RM1,000, the transaction will NOT be successful according to GoGet's maximum value for cost of goods policy.
GoGet reserves the right to verify your identity by inquiring for further information and verification of your identity. You'll receive a notification when this verification is required. The notification will include steps needed to provide proof of identity.

Kindly be informed that if additional information and steps are required, it will impact the duration of the time taken to process your transaction as additional steps will be needed to verify your identity. These steps are to ensure the safety of users on our platform.

Please refer to the link here for further details on our Community Guideline on Fraudulent Activities.