Tipping is a way for posters to show appreciation and reward GoGetters for great service on GoGet jobs.
Here's how it works:
After a job is completed, Posters have the option to add a tip to the total job fee.
The tip will be added to your current payment statement.
The amount of the tip is decided by the Poster, and it's not mandatory.
Tips to get a tip:
Practice the 3Ps: Be Punctual, Polite, and Professional during the job to ensure a tip-worthy performance.
Frequently Asked Questions:
1. How do I know if a poster has left a tip?
You'll receive a notification when you've received a tip for a job, which will also be reflected on your payment statement.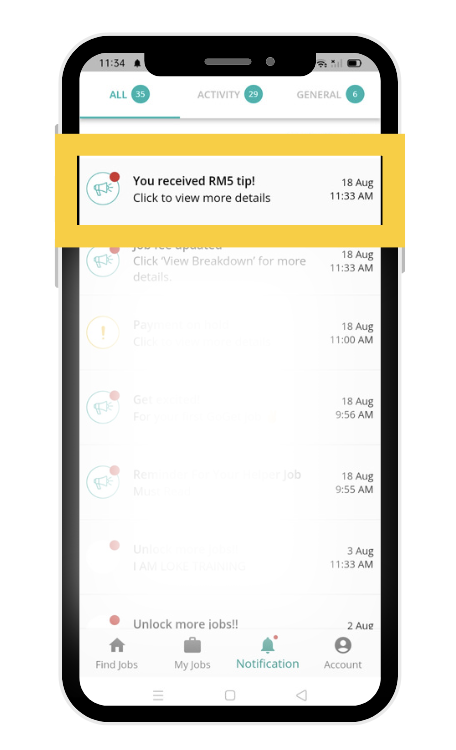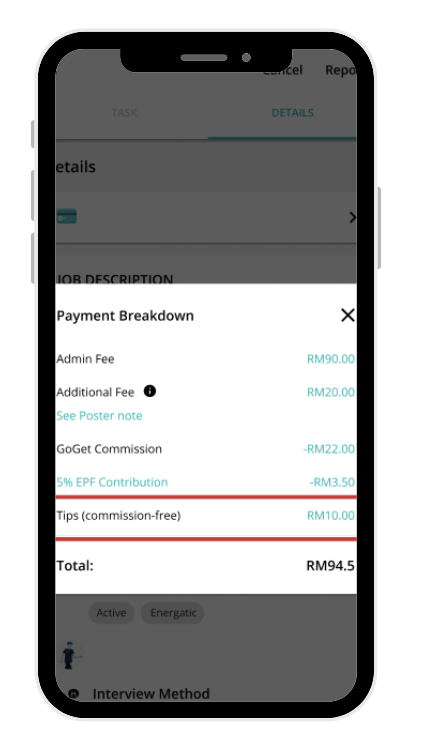 2. Will I get charged commission on my tips?
No, you get to keep 100% of the tips you receive.
3. How much tip can I receive?
Poster can decide to tip either RM1, RM3, RM5, or RM10 for each job completed.