The "Favourite GoGetter" feature allows you to add the GoGetter(s) you like, to a Favourite List - it's like adding a friend on Facebook.
After your GoGetter(s) accepts your request, you will be able to send your future jobs to either ALL or a single GoGetter.
STEP 1: Add someone to your list of Favourite GoGetters:
There are a few ways you can add someone to your list of Favourite GoGetters:
A. On the profile page of a GoGetter who has previously done your GoGet job.
Click on the 'Favourite' button.
B. When you are reviewing the GoGetter after the job has been completed.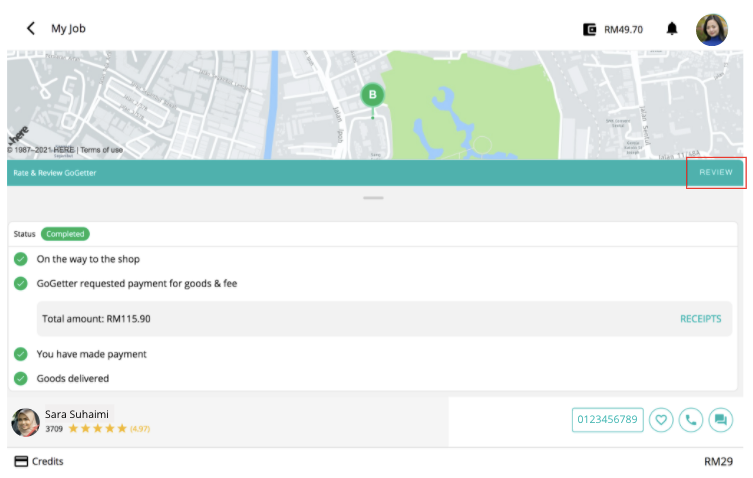 C. You can also directly add your "Favourite GoGetter" from your recently completed job view. Simply click on 'My Job' > Completed > Click on the heart symbol as shown in the screenshot below.

D. You can also add Favourite GoGetters to your list by clicking on the 'GoGetters' tab > Click on the heart symbol next to the GoGetters that have completed your past jobs.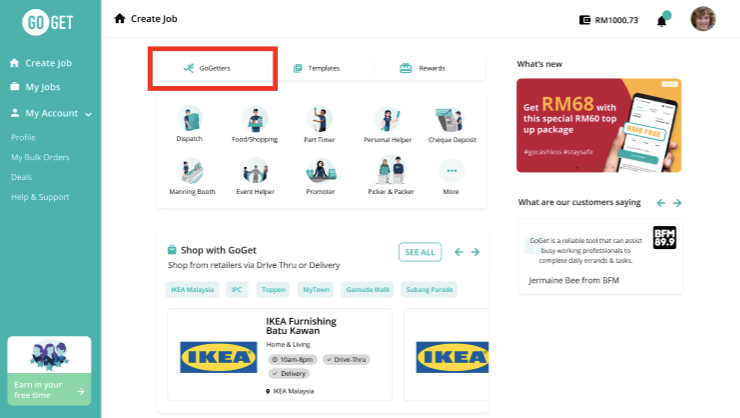 See the 'suggestion' tab for GoGetters who have completed your pasts jobs and click on the heart symbol to add them to your list.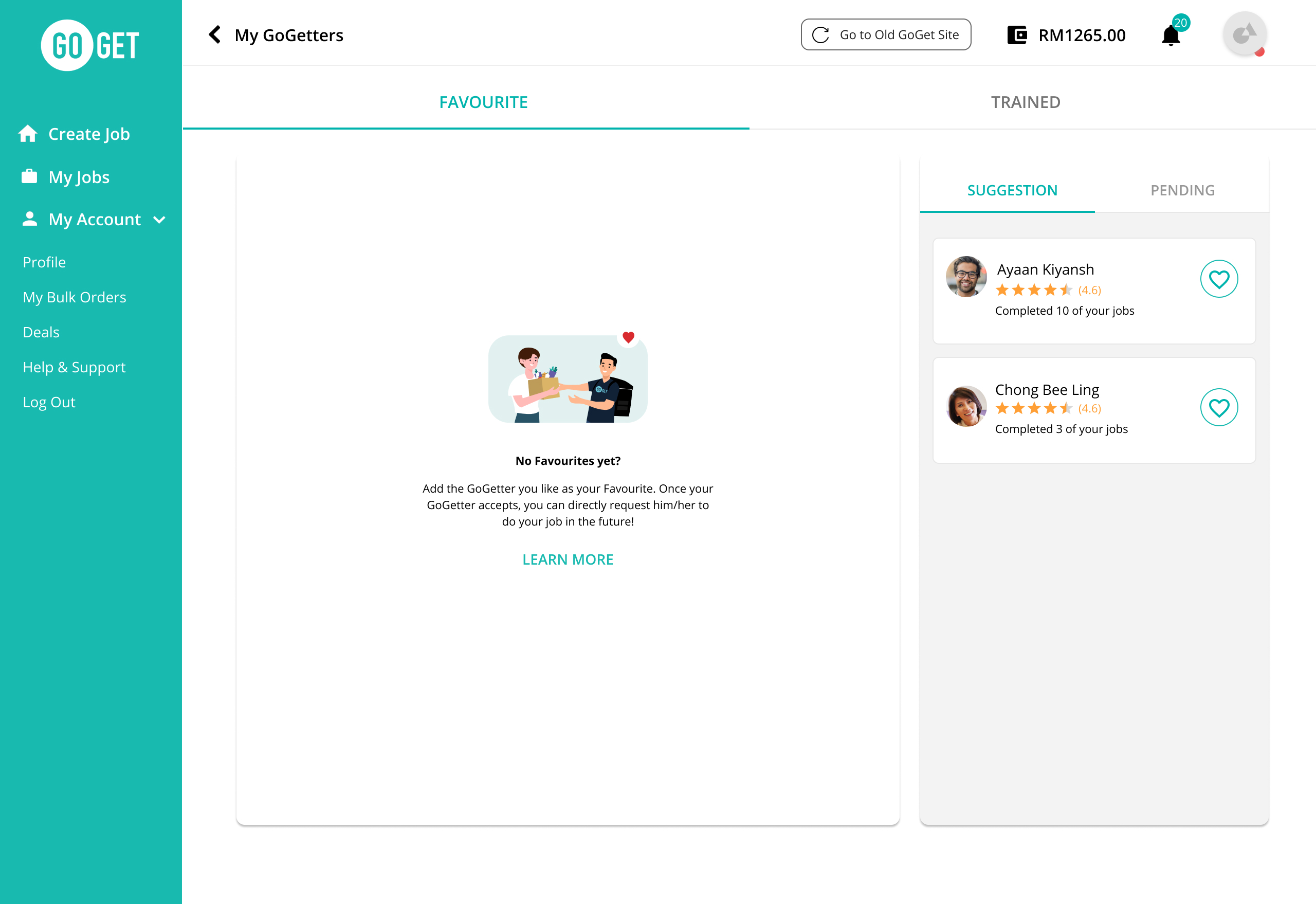 GoGetters must approve your request before they are added to your list of Favourite GoGetters.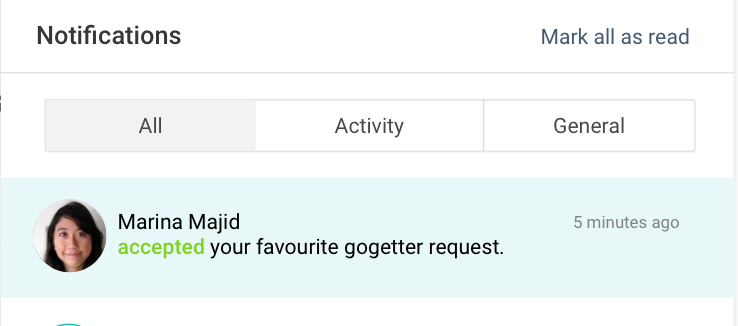 STEP 2: Request a Favourite GoGetter to do your job
Go ahead and create a new job. Click on the toggle from "Anyone" to "Favourite" and select
ALL
or a
single
Favourite GoGetter you want for the job.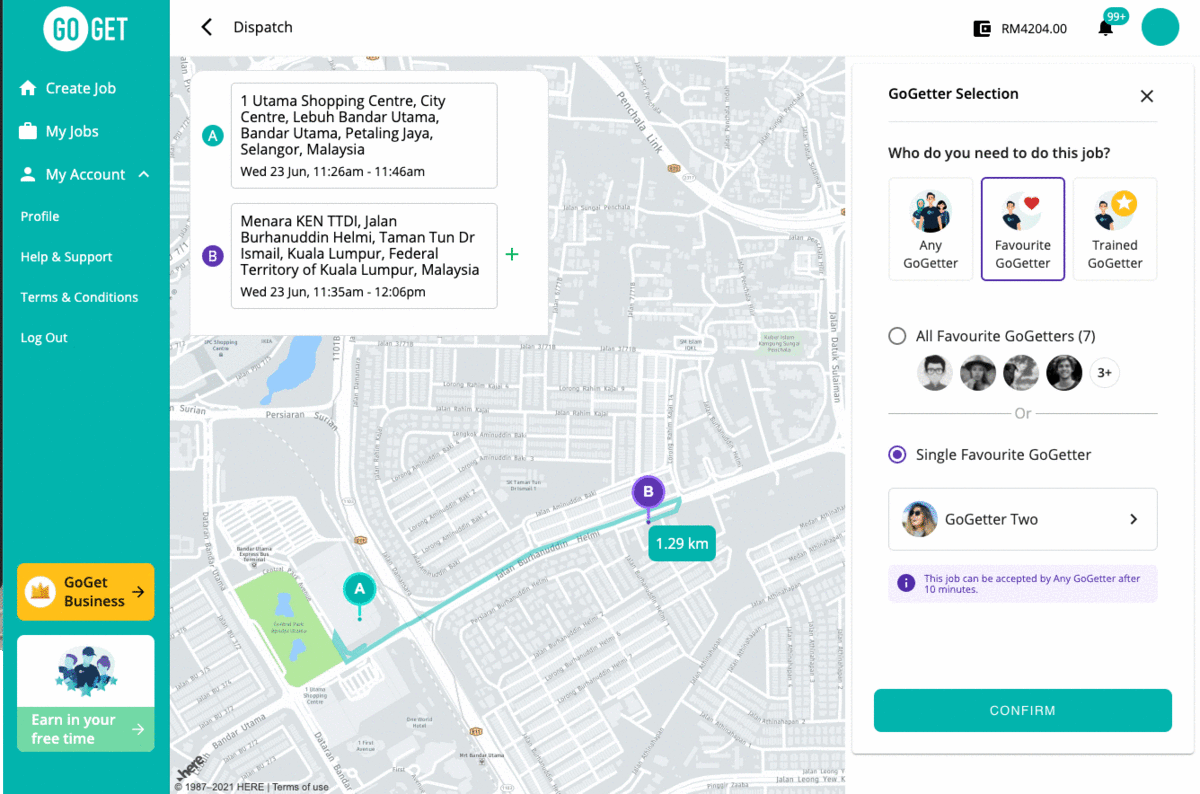 The job can then be accepted by Any GoGetter after 10 minutes.
Disclaimer:
Your Favourite GoGetters are not obliged to accept and do your job.
How to remove GoGetter(s) from your list of
Favourite GoGetters:
1. Click on GoGetters.
2. Select the GoGetter from the list and click on the 3 dot symbol to remove them.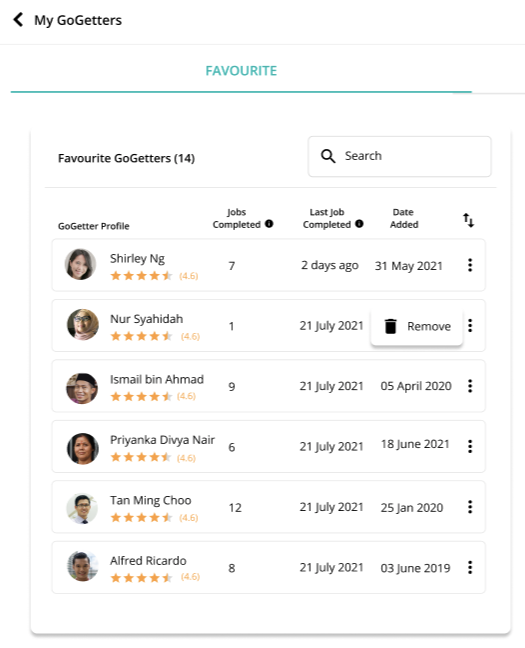 *All screenshots shown are for illustration purposes only.