The "Favourite GoGetter" feature allows you to add the GoGetter(s) you like, to a Favourite List - it's like adding a friend on Facebook.
After your GoGetter(s) accepts your request, you will be able to send your future jobs to either ALL or a single GoGetter.
Step 1: Request a top-quality GoGetter to accept to be your Favourite GoGetter. There are three ways you can request, just like this.
Step 2: Receive a confirmation that your GoGetter has accepted your request.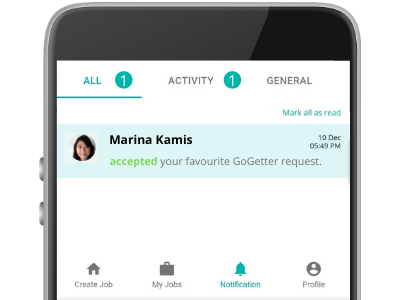 Step 3: When you post a job, you can now select from your Favourite GoGetter list. Select either ALL or a single Favourite GoGetter.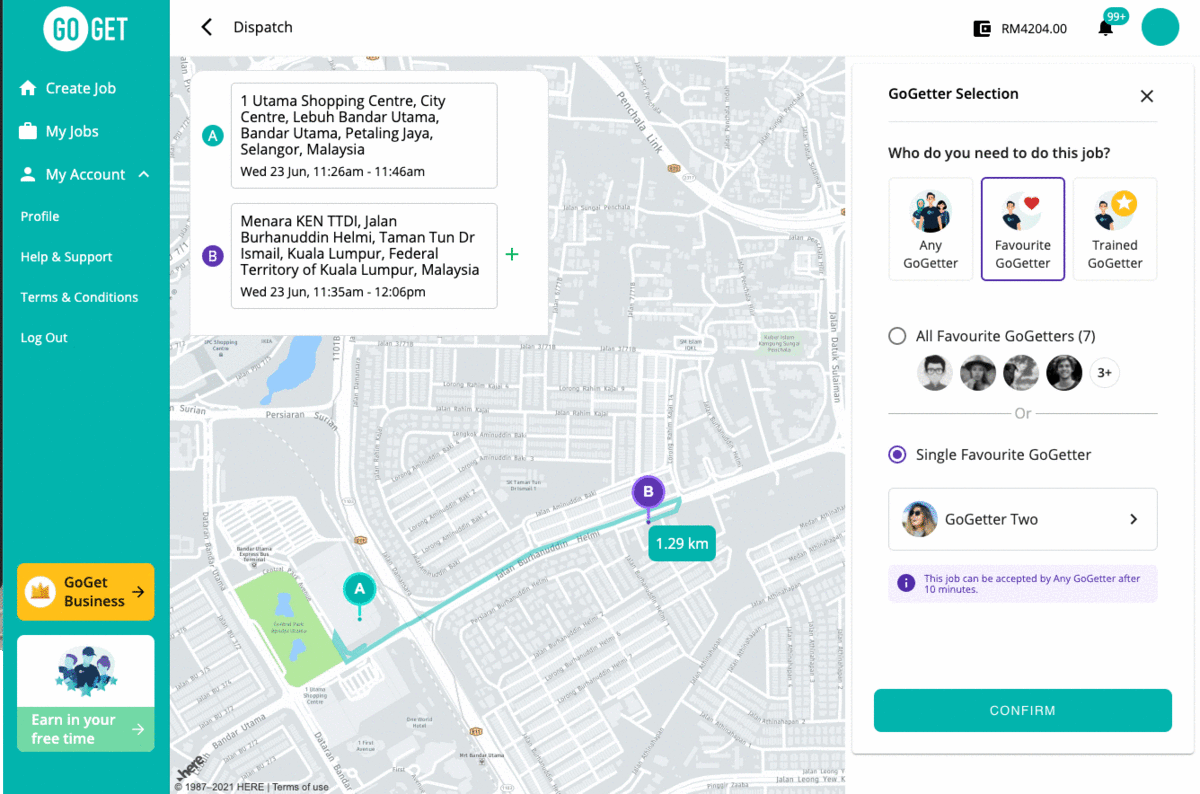 Trained GoGetter is a feature available to GoGet Business account holders. Click here to learn more.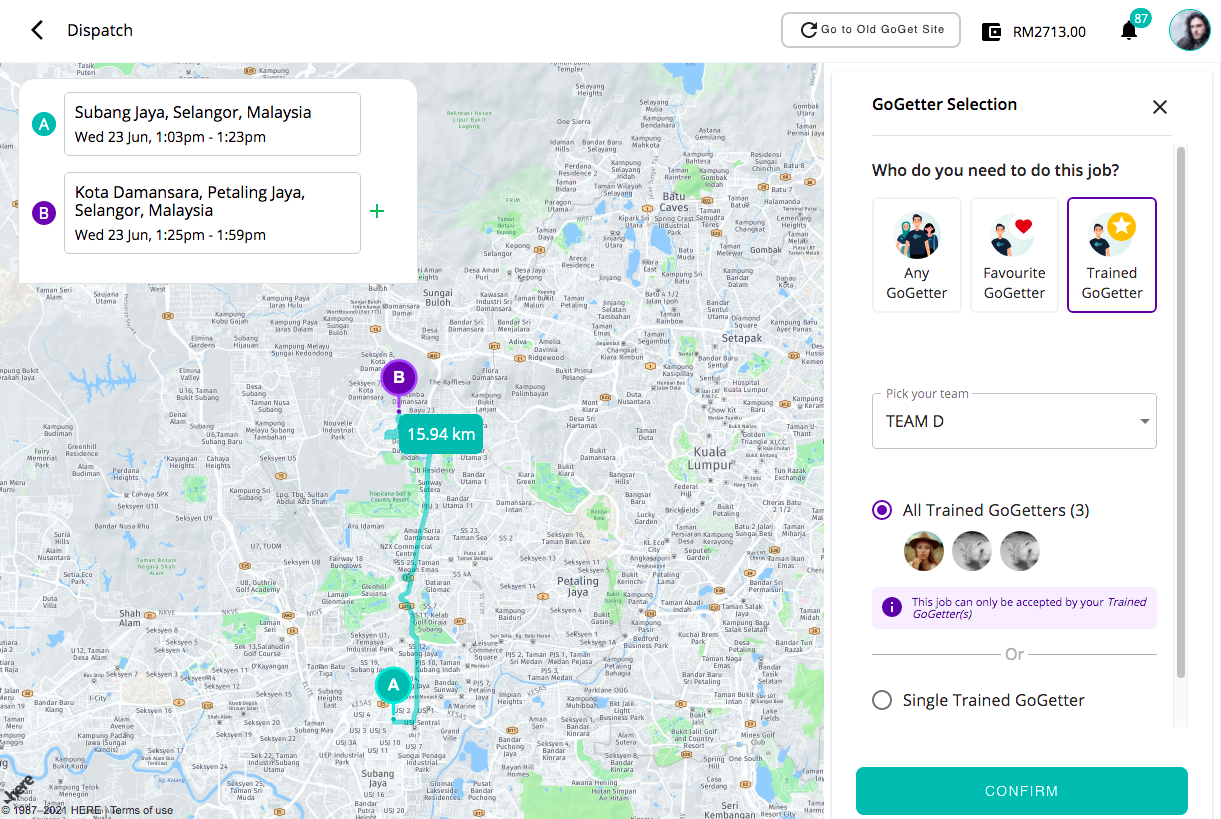 Things you should know before using this feature:
1. You may have as many Favourite GoGetters in your list at the same time.
2. You have to choose from your Favourite GoGetter list, who you want to send the job to.
3. You can send the job to ALL or one of your Favourite GoGetters.
4. Your Favourite GoGetters are not forced to take your jobs. They are simply given priority to your job for 10 minutes. For the first 10 minutes from posting your job request, your Favourite GoGetter will be the only person who can view it.
5. If your Favourite GoGetter does not claim your job within 10 minutes, your job will automatically be open up to Any GoGetter(s).
6. You can post up Favourite GoGetter jobs with the Web and mobile App.
7. If you block your GoGetter, he/she will no longer be in your Favourite GoGetter list.